St. Cloud MN Contractors: Contracting is About Trust, Knowledge, and Results— Whether you want to plan a remodeling project or build a custom home in St. Cloud, it's tough to choose the right contractor for the job. If you don't have much experience with construction work—as few homeowners do—then how do you know you're choosing someone you can rely on?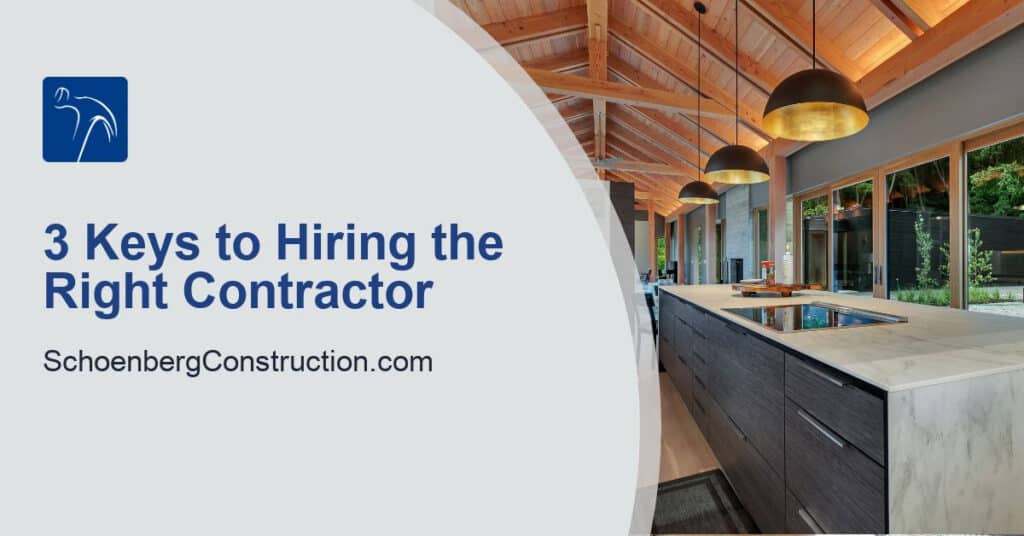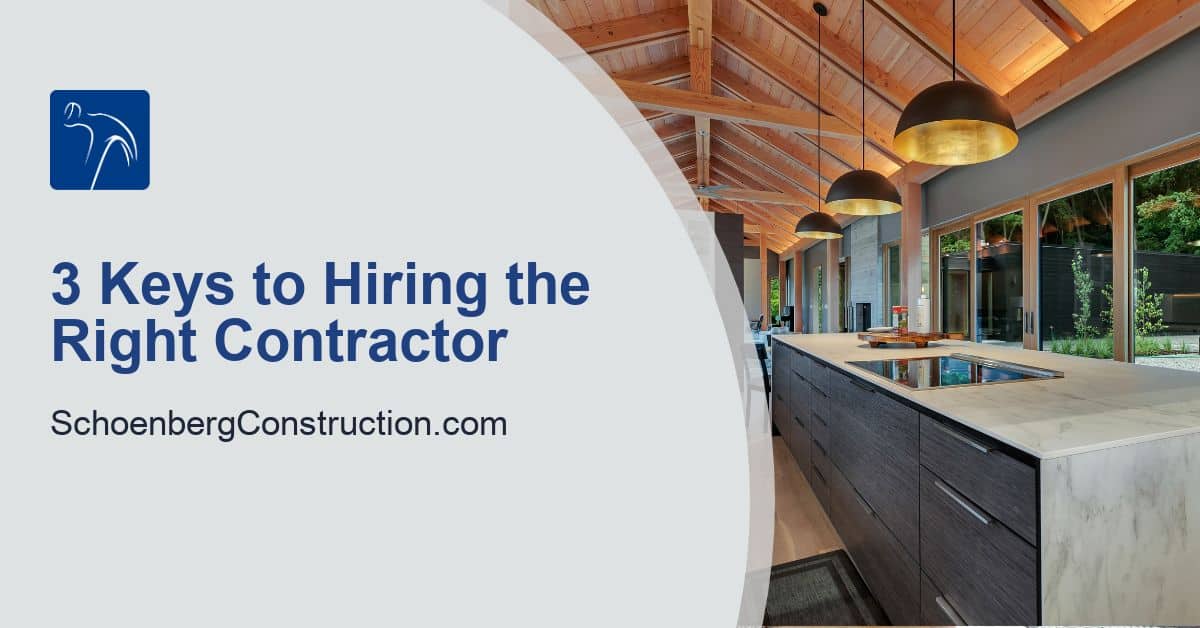 With years of experience in the field, we've come to learn that contracting work is really about three things: trust, knowledge, and results. If you can find someone who will offer you all three, you can feel confident that your home is in good hands.
Let's take a closer look and find out how you can choose a St. Cloud MN contractor who offers everything you need.
3 Keys to Hiring the Right Construction Contractor
Key #1 — A Trusting Relationship
Construction can be a stressful, complex process. There are tons of moving parts and many decisions to be made at each step. But if you're working with a St. Cloud contractor who you truly trust to have your best interests at heart, you can rest assured that you're not being swindled and that you'll end up with the home of your dreams.
You should feel comfortable asking your contractor questions and knowing that he will give you honest answers—and you should also feel safe following his recommendations. If you meet with a contractor and feel uncomfortable or as though he or she isn't being totally straight with you, you should look for someone else to work with. Trust is the foundation of a good client-contractor relationship, and you need it in order to have a successful project.
Key #2 — Knowledge About the Entire Process
In addition to finding someone whom you trust, you also need a contractor who is highly qualified, experienced, and knowledgeable in construction. Quick-service companies and new contractors often don't have the necessary training (or in some cases, the necessary licenses!) to perform quality work.
You would never trust an unqualified doctor to treat your body, so why would you trust a less than expert contractor to work on your family's home? When you choose a knowledgeable St. Cloud contractor who has been doing this work for many years, you'll know that he has all the necessary skills and experience to give your family and your home exactly what they need.
Key #3 — Results You'll Be Satisfied With
Finally—and perhaps most importantly of all—you need a contractor who will deliver results. No matter how much you trust your contractor and no matter how much he or she knows about construction, you'll only be satisfied with your finished project if the contractor can deliver real results.
Be sure to check out the contractor's previous work and recommendations from his or her previous clients. Your goal is to find someone whose finished work truly reflects what they've promised to deliver.
When you choose a St. Cloud MN contractor you trust who has both proven knowledge and results on his side, you should feel confident that you'll end up with a finished project that truly suits your family's wants and needs.
~~~
Craig at Schoenberg Construction is one of the best Home Remodeling Contractors in St Cloud and Central Minnesota. He always gives honest, fair bids with no lowball, fake pricing. And there's no sales pressure, EVER! He never uses cheap materials and never engages in sloppy workmanship. Plus, his company is known as one of the top construction and remodeling companies in the Saint Cloud MN area because he always insists on doing every job exactly right.
Give him a call today at 320-252-0911 for your no-obligation consultation.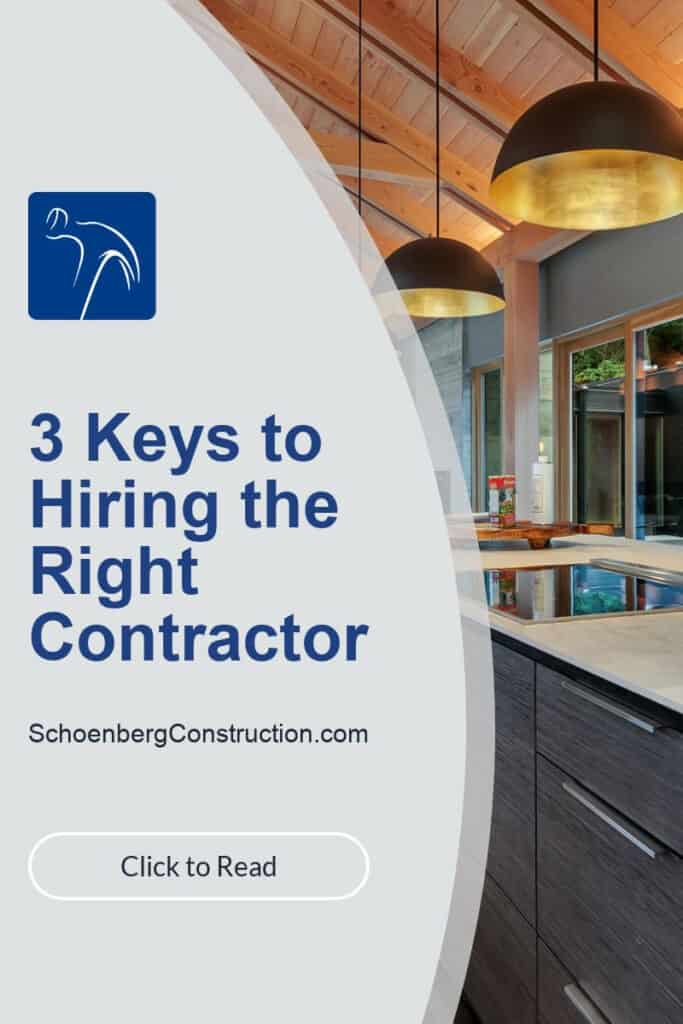 Why Work With Schoenberg Construction
What We Value
Honesty
Integrity
Trust
Satisfaction
What We Do
Specific, Accurate Pricing
Highly Skilled Carpenters
Reliable, Skilled, and Valued Subcontractors
Top, Quality Materials
Unbeatable Customer Service
What You Get
75+ Years of Combined Custom Construction Experience
The Project of Your Dreams for the Price You Were Promised