Local Contractors St Cloud MN—Have you ever had a friend who decided to remodel his own bathroom, only to be forced to call a contractor when a plumbing problem derailed the entire project? The appeal of DIY projects is understandable—but when you have to call in someone mid-task to complete the work, a once-simple project suddenly becomes a nightmare for everyone involved. Worst of all, it usually costs more for a contractor to finish the job while repairing work that was done wrong than if the contractor was simply hired in the first place.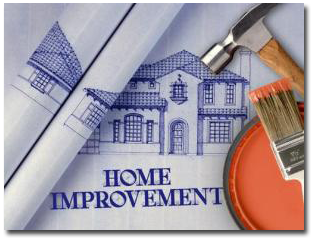 Many Saint Cloud, MN homeowners are eager to handle their own home improvements in an effort to save money. Unfortunately, it's easy to get in over your head with a remodeling project that involves more work than you realized. That's why it's so important to find a reliable, professional home improvement contractor from the start. Your home remodeling contractor can guide you through the process to make sure the job is done right.
Saint Cloud General Contractors:
Your Best Home Improvement Contractor Choice
Since you'll be entrusting your home and your privacy to your contractor, it's essential to find someone who you're comfortable working with. Your contractor should take you through each step of the project and make sure you know what to expect at every stage. Keep in mind that if a contractor is unwilling or reluctant to go into detail with you, he or she may not have a well-organized plan in place for your project.
Having trouble evaluating potential contractors? Keep the following factors in mind to find a contractor who is experienced and qualified to work on your home.
Contractors aren't required to complete any specific educational requirements in order to perform construction work, though many general contractors have bachelor's degrees in building science, construction science, construction safety, or surveying. However, most states require general contractors to pass an exam on contracting and construction law in order to obtain their licenses. Be sure that any contractor you hire has experience in the construction industry as well as sound references from customers, former employees, or business partners.
General contractors usually start out as construction workers. They learn while working with more experienced contractors in areas such as masonry, carpentry, framing, and plumbing. Through working with subcontractors and forming networks with other local contractors, general contractors learn the management skills they need to successfully run their own companies.
Typically, general contractors run their own businesses and employ subcontractors to perform specialized work. Your general contractor's team will probably include subcontractors such as excavators, drywallers, plumbers, electricians, cabinet makers and other specialists. Naturally, reliable general contractors only work with truly professional subcontractors whom they have formed relationships with and know they can trust.
When you sign a contract with a general contractor, the document will likely include a budget, plans, and specifications for the timeline and completion of the project. General contractors are typically responsible for providing all services, labor, equipment, and materials required to complete the project.
Before starting your construction project, a professional contractor will come to your home to examine the site and to accurately estimate what type of remodeling or renovation needs to be completed. Then, the contractor should give you a detailed estimate that includes specific costs for materials and labor, as well as a clear breakdown of exactly what you're getting for the money.
Following these tips during the contractor evaluation process will allow you to find a truly experienced professional you can really count on to help you create the home of your dreams.
~~~
Craig at Schoenberg Construction is one of the best home improvement contractors in St. Cloud. Craig always gives honest, fair bids with no lowball, fake pricing, plus there's no sales pressure, ever. He never uses cheap materials and never engages in sloppy workmanship, and his company is known as one of the top home renovation companies in the Saint Cloud, Minnesota area because he insists on doing every job exactly right.
Give him a call today at 320-252-0911 for your no-obligation consultation.