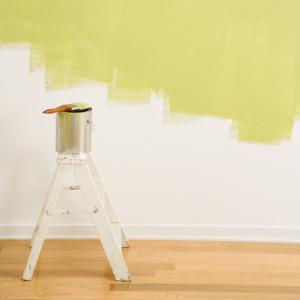 Seven Ways to Give Your Home a Facelift without Doing Major Renovations
Are you interested in updating the look of a space without changing the layout?  There are many ways you can revitalize the look of your home from a few do-it-yourself endeavors to larger projects that St. Cloud general contractors will be happy to help you with.  Here are seven ideas to get you started!
1. New Lighting

Changing the lighting of a room can also change the mood.  Consider adding light fixtures or updating existing fixtures with room-darkening or room-lighting shades to help give you the effect you're looking for.  You could also consider enlarging existing windows or adding in a skylight to create a dramatic effect in your room.
2. Fresh Paint or Wallpaper

The walls are one of the first things that comes to mind for most people when they think about updating a room.  Adding a new coat of paint (whether you change the color or not!) or putting up modern, bold wallpaper will give the room a fresh appearance.
3. Rearrange the Furniture

You can easily update your home without spending any money by simply rearranging the furniture!  Give your rooms a new look by grouping pieces differently, or de-clutter a room by removing unnecessary pieces.  You'll be amazed at what a difference this seemingly small change can make.

4. Update Your Cabinets

New cabinets provide an easy fix that can change the whole look of a kitchen or bathroom.  If you don't want to change the cabinets, you can still achieve a fresh new look by painting or refinishing your existing cabinetry.  You can further update your new look by replacing door handles and drawer pulls to really improve the look of your finished project.
5. Design an Outdoor Space
A practical way to improve both the function and appearance of your outdoor space is by adding a patio or a deck.  Decide whether you'll want to use the space for family fun, for entertaining, or as a personal retreat, and plan around that.  If you just want to change the look of your pre-existing outdoor space, try adding some shrubs and flowers and large potted plants, or perhaps even a small tree.  Changing the landscaping of your outdoor space is an easy and enjoyable way to beautify the appearance of your home.
6. Use Accessories to Brighten a Room

You can easily and inexpensively brighten any room with a few new accessories.  Put a rug down under a table or get new throw pillows for a chair or sofa.  Even a small change like getting new wall art can completely redefine the look of an entire room.  Adding some potted plants and vases of fresh flowers will help to bring the outdoors inside, which will give your space a brighter and brand new look.

7. Replace Your Doors
New doors are another great way to change up the look of your home.  You may want to choose a new style of front door or perhaps even paint your existing door a bright new color to contrast with the hues of your home's exterior.  And of course, don't forget your interior doors!  Whether you choose to replace them or refinish them, brand new doors provide a welcoming entry into any room.
~~~
Craig at Schoenberg Construction is one of the most talented General Contractors in St Cloud MN. He always gives honest, fair bids with no lowball, fake pricing. And there's no sales pressure, EVER! He never uses cheap materials and never engages in sloppy workmanship. Plus, his company is known as one of the top construction and remodeling companies in the Saint Cloud MN area because he always insists on doing every job exactly right.
Give him a call today at 320-252-0911 for your no-obligation consultation.