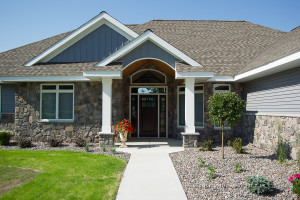 Every beautiful home begins as a great idea. If you are planning to build a custom new home and are looking for custom home plans to inspire you, then welcome! You have just found a wonderful resource that will help you discover many lovely homes.
During your home plan search, you might just find the perfect home for your tastes. If not, keep in mind that all home plans may be modified.
To get started, simply click here. TIP:  Less information will give you more custom home plan results.
Enjoy your search, and feel free to give us a call at 320-252-0911 if you have questions or need further assistance with your new, custom home plan search. It would be our pleasure to speak with you.
Craig at Schoenberg Construction is one of the best Custom Home Building Contractors in St Cloud and Central Minnesota. He always gives honest, fair bids with no lowball, fake pricing. And there's no sales pressure, EVER! He never uses cheap materials and never engages in sloppy workmanship. Plus, his company is known as one of the top new home building and remodeling companies in the Saint Cloud MN area because he always insists on doing every job exactly right.
Give him a call today at 320-252-0911 for your no-obligation consultation.