Home Remodeling Saint Cloud MN— Are you thinking of starting a home remodeling project in Saint Cloud, MN? Before you get too far into the planning process, the first thing you'll need to do is find the right contractor for the job. There are lots of home remodeling contractors in St. Cloud to choose from, but they are not all equally qualified to work on your home.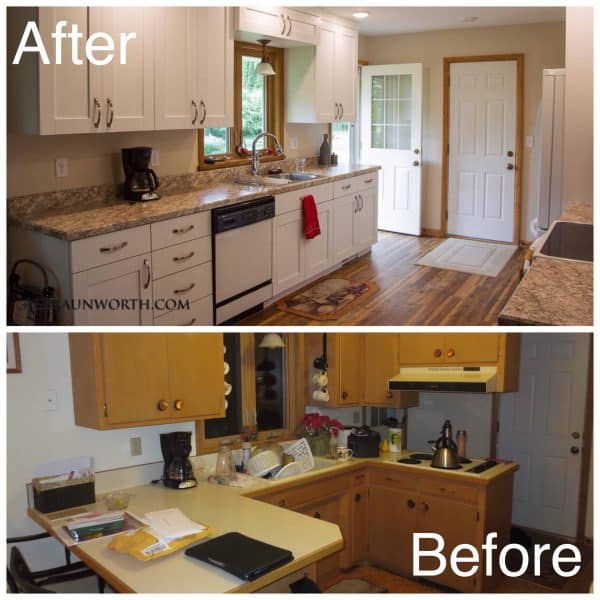 Home Remodeling: Why an Experienced Contractor Matters
Here are eight key reasons why it's so important to choose an experienced contractor for your remodeling project.
1. An Experienced Contractor Knows What Can and Can't Be Done
Contractors who are new to the game often over-promise and under-deliver. A contractor with years of experience will know exactly what can and can't be done given the constraints of your space and your budget.
2. An Experienced Contractor Will Help You Balance Your Needs and Wants
Home remodeling projects typically involve some tough decisions in order to balance your family's needs and wants. An experienced contractor will help you evaluate your plans and will work to fit in a few of your wants alongside all of the necessities.
3. An Experienced Contractor Will Make Your Project Run More Efficiently
Construction work involves a lot of moving parts, and an unskilled contractor may struggle to keep timelines and communication between multiple sub-contractors running smoothly. On the other hand, a contractor who knows what they're doing will make sure everything is done as efficiently as possible.
4. An Experienced Contractor Has the Skill Required to Provide High-Quality Work
Your family and your home deserve the best. Choose an experienced home remodeling contractor in Saint Cloud, MN in order to enjoy high-quality construction work that will last for years to come.
5. An Experienced Contractor is More Cost-Efficient
Though an experienced contractor may cost a little more than a novice remodeler or a DIY project, you'll often save money in the long term by avoiding the need for repairs.
6. An Experienced Contractor Should Be Properly Licensed
It's essential to make sure your contractor has all of the necessary licenses and documents in place before he or she begins work on your home. Experienced contractors with established businesses typically have all of this in place and will be able to verify everything for you.
7. An Experienced Contractor Can Offer Great Customer Service
Contractors who do home remodeling and construction for a living rely on their customers to keep their businesses going—which means that they understand the importance of customer service. If you want someone who will care about your satisfaction, choose an experienced home remodeler in Saint Cloud.
8. An Experienced Contractor Will Be More Professional
Experienced contractors run their businesses professionally. When you work with a professional, you'll always know when to expect your contractor and you'll be kept up-to-date on the status of your project throughout its various phases.
With an experienced contractor working on your home remodeling project, you can rest assured that you'll enjoy the high-quality results and top service that you and your family deserve. Call us today at 320-252-0911 or email Craig to learn more about what the professionals at Schoenberg Construction can do for you.