Hiring a General Contractor: Helpful Tips for St Cloud Homeowners Plus a Free, Downloadable Report—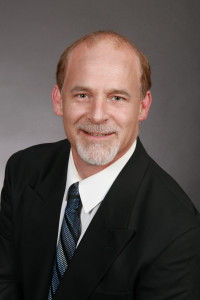 Have you been planning to hire someone to work on your home? Depending on the size of your project, that can be a daunting task – especially if you start getting into a variety of specialty areas that tie into one another. A complete bathroom remodel is a perfect example where flooring and tile work mingle with wet work, plumbing, painting, electrical, trim carpentry and more.
As a homeowner (or even a business owner), managing those individual jobs with a variety of contractors can be a headache.
Most of us don't have time to track a multitude of projects while managing other aspects of our lives, family, businesses, etc. A simple bathroom remodel is enough to drag time away from you. Imagine a string of remodeling projects throughout your entire central MN home. The frantic image that comes to mind keeps most people in the procrastination state of "we will get to it one day."
14 Tasks You Won't Have to Do after of Hiring a Qualified General Contractor
Remodeling your home or starting a new construction project should always be a pleasant experience because it represents the birth of something new and exciting in your life. A talented, helpful and trusted St Cloud MN General Contractor can do this for you, and here are 14 examples of how you will benefit from hiring a professional contractor.
Your General Contractor will:
Determine a "scope of work" to be completed and create a detailed plan-of-action.
Maintain communication with you, the homeowner, as well as with suppliers, government entities, subcontractors and everyone involved so as to ensure a successful project that is on-time, on budget and completed as envisioned by the homeowner.
Coordinate all aspects of the bid process.
Analyze bids for all material suppliers and trade subcontractors (e.g. sheetrock, plumbing, flooring, cabinets, ceramic tile, etc…).
Select the best supplier and subcontractors for the job based on expertise, knowledge, and experience in the construction industry.
Award bids and obtain all necessary information about the supplier or subcontractor (i.e. obtaining proper insurance information).
Communicate with suppliers and subcontractors that were and that were not selected.
Create a project schedule.
Manage and coordinate all aspects of the schedule with homeowner, suppliers, and subcontractors for the duration of the project.
Assist homeowner in making selections when needed and where appropriate.
Meet with homeowner regularly to review proposals, invoices, schedules, project costs to date, and all other details related to the project.
Problem solves and offer guidance and advise as needed and necessary.
Schedule required final inspections.
Ensure all project details (punch list items) are completed.
As you can see, a general contractor can do a lot for you to minimize the challenges that come with home improvement.
Just for You! A Free Report about the Benefits of Hiring a General Contractor
Want to learn even more about the benefits of hiring a General Contractor? Then download a free report by clicking on the image to the left.
This report on the Benefits of Hiring a General Contractor in Saint Cloud, MN will help you see the joy of turning the chaos of construction over to a professional that's trained to deal with the labor, the dust, the tools, the frustrations, and the organization while helping you, the homeowner, keep the gray out of your hair.
I hope that you gained some benefit from this article and free report and that they aid you in getting your remodeling project off on the right foot.
If you have any questions or need some advice about hiring the best contractor for your home improvement project, please feel free to give me a call. I am happy to help you!
Respectfully,
Craig Schoenberg
Saint Cloud MN General Contractor
~~~
Craig at Schoenberg Construction is one of the best General Contractors in Central Minnesota. Give him a call today at 320-252-0911 for your no-obligation consultation.