Evaluating Home Renovation Costs: Should You Remodel or Buy a New Home?
"Should we remodel?  Or is it time to move?" It's a question many homeowners will face eventually—but that doesn't make it any easier to answer.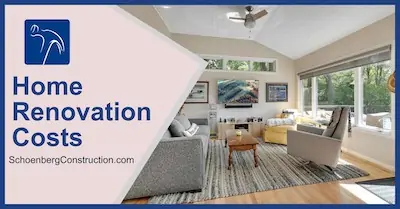 This dilemma is more common than you might think. Over time, many families simply grow out of their homes. Your needs change, and the house you selected at age 30 is likely not the same home you want by the time you've reached 40. You might want more space, or you might simply be looking to upgrade to a home with nicer features. Either way, you'll need to make an important decision about the path you want to take to attain your new dream.
Remodeling and moving each come with their own associated expenses, both literal and metaphorical.  To help you decide whether to invest in home renovation costs or simply pack up and move, consider the four important questions below.
Should You Invest in House Renovation Costs
1. Are you happy with your location?
This first question is perhaps the most important one of all—do you like the area and neighborhood you currently live in?
You should determine the answer to this question first, because at the end of the day, there's no amount of remodeling that will give you a shorter commute or put you in an area with a better school district.
However, if you already love the area you live in and you'd simply be looking for a better property nearby, you should definitely consider a remodel. With a little planning and the right budget, you could have the home of your dreams without having to change your normal routine or make your kids switch schools. A home renovation is an excellent way to improve your family's lifestyle without the hassle of diving into the real estate market.
2. How many things do you really want or need to change?
Next, you should consider how many aspects of your home you're actually dissatisfied with and what you would prefer to have instead. If there are major projects you want to complete in just about every room of the home, a remodel is definitely possible—but it could be easier and more affordable to simply move instead.
For families who have a few key things in mind that they're interested in changing, a remodel often makes more sense. You can make an entire space look brand new with something like a kitchen remodel or by upgrading the bathrooms in your home.
Best of all, you don't even necessarily have to redo the entire room to get this sense of freshness.  Even something like installing new cabinets or changing up the lighting and flooring can breathe new life into an old, stale design.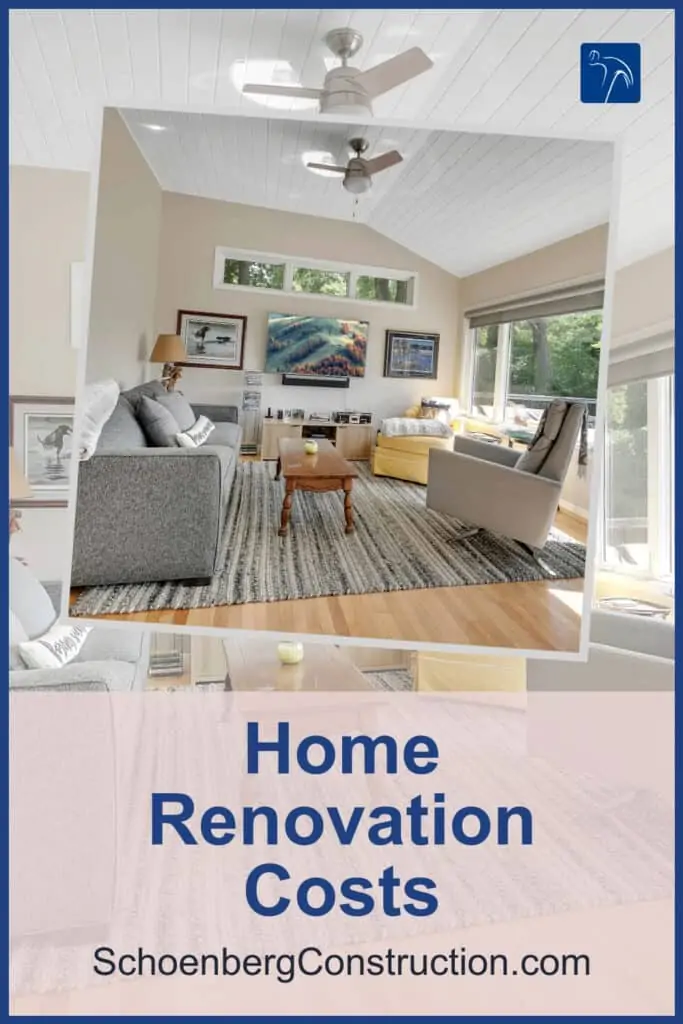 3. Is sentimental value a priority to you?
Many families who prioritize sentimental value prefer remodeling to moving. It can be really tough to leave behind a home where you've made so many cherished memories to start life in a brand new space.
If you're happy in your current location and you really just want to make some changes to the house itself, then the costs of home renovation will likely be well worth it to you. And most importantly, you'll get to stay in the same home where your family has lived and loved each other for many years.
4. What type of timeline are you working with?
Finally, be sure to consider your timeline when deciding whether to remodel or move.
Both moving and remodeling are time-consuming, complex tasks and you may find yourself limited by availability in the housing market or by the logistics of having quality work performed.
Many contractors can perform a job faster by adding on extra laborers, but this will add to your overall home renovation costs. It's best to start planning your move or remodel well in advance so that you don't have to pay a premium price to get things done in a hurry.
Once you've determined whether moving or remodeling will be a simpler and more economical choice for your family, you'll have a better idea of the types of home renovation costs you're willing to invest in.  And if you choose to move forward with a remodel, you'll be much more prepared for the costs and choices that lie ahead.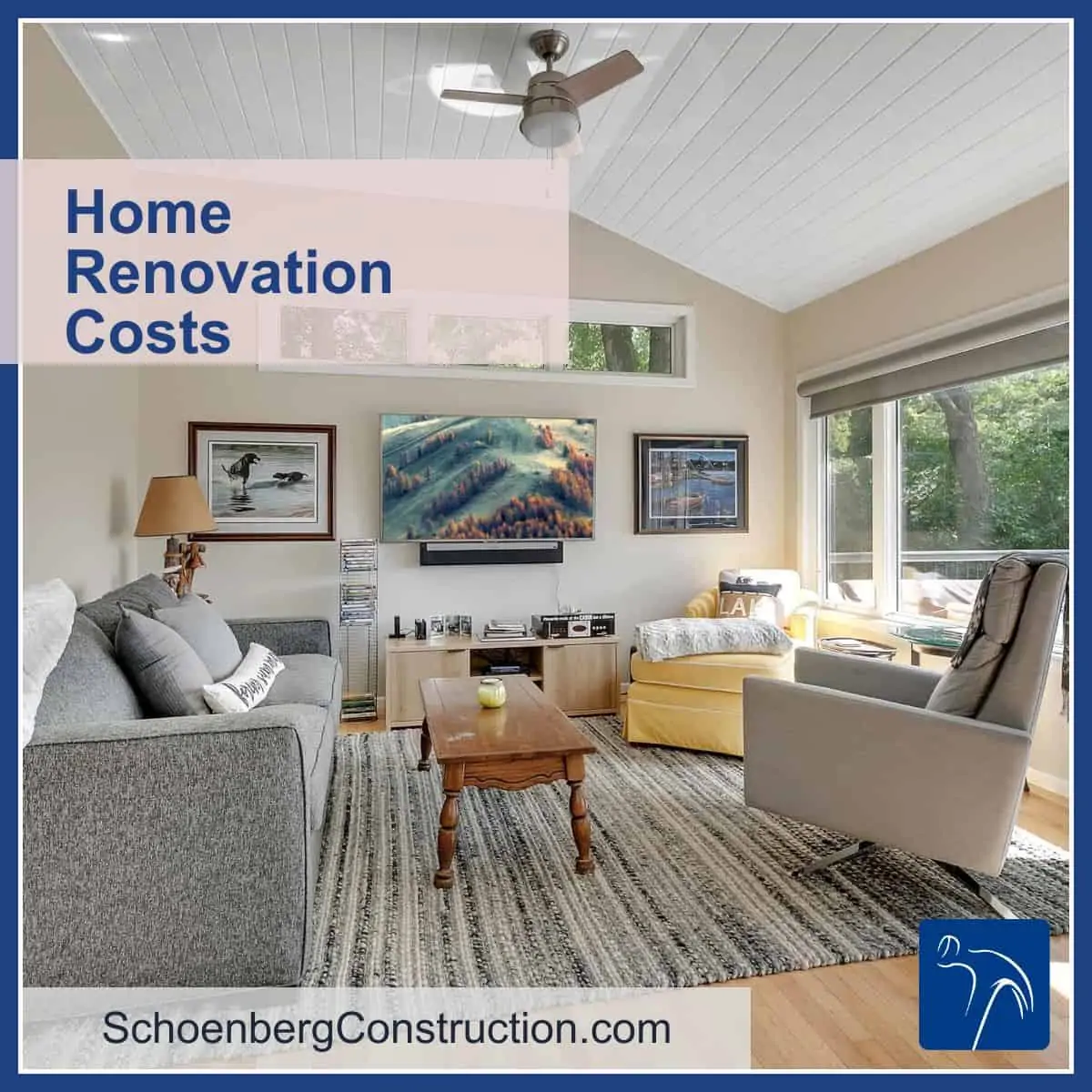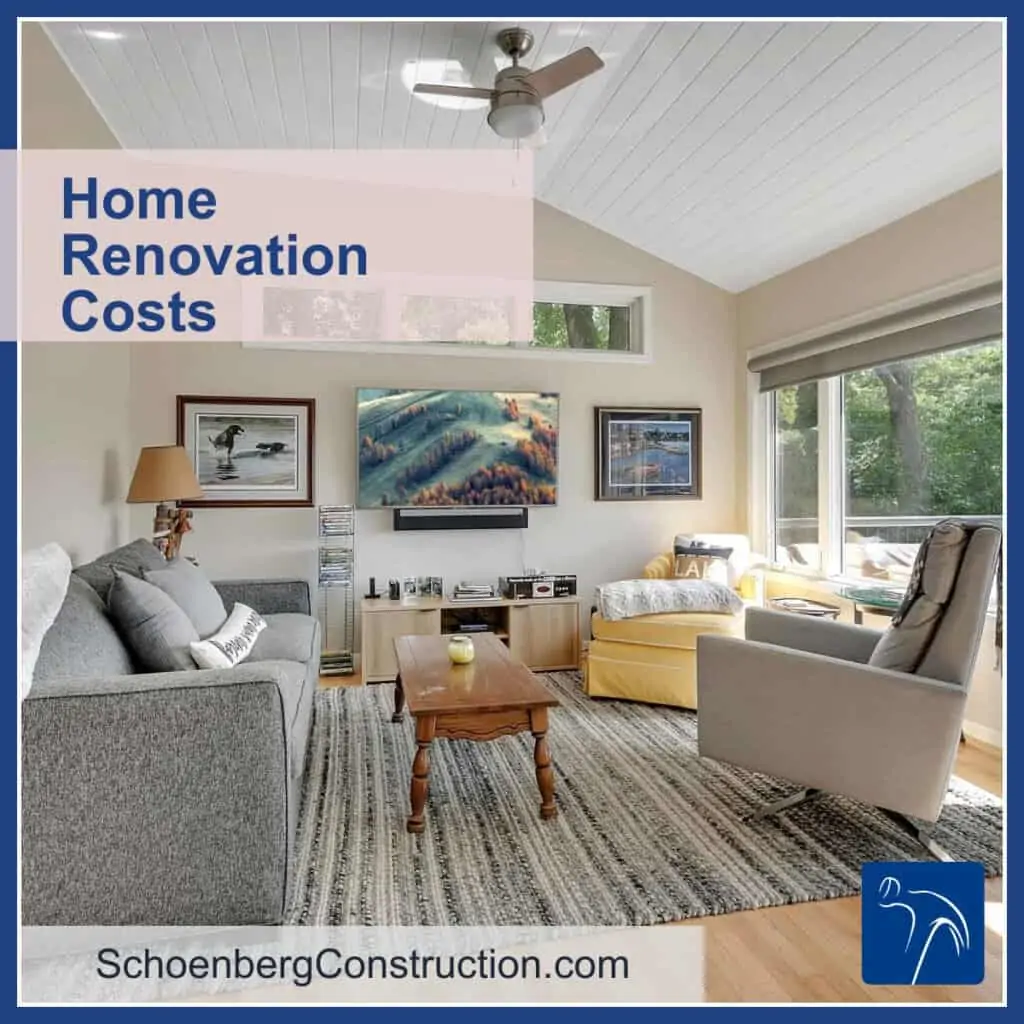 More House Renovation Cost Information for You
Home Renovation Costs & Factors that Affect It— 
Home renovation is an exciting idea for most homeowners who want to go with the flow of the times and keep their abodes updated with new styles when it comes to architecture and interior design.
Although the idea of renovating a home may spark the interest of many, the home renovation costs that come with it are not so appealing especially to those considered as "average-earning" homeowners – and this is largely the reason why most people forgo renovating their houses until enough money is saved. Actually, home renovation will not burn a very big hole in a homeowner's pocket as long as one knows how to estimate the cost of the project.
Having a good understanding of the factors that affect the renovation costs will help a homeowner in planning the whole renovation process so that it will fit his/her budget.
Home Renovation Cost Factors
The following are the factors that affect home renovation costs that each homeowner who is interested in breathing new life into their home should know and understand well.
#1 — Size of the House
The size of the house that needs to be renovated should be taken into consideration. The bigger the house, the higher the costs. On the other hand, there are instances wherein not the whole house but only parts of it (perhaps the kitchen or the living room) are the only ones that need the renovation. In either case, whether the whole house must have the makeover or just a particular room, the size or the area (usually in square footage) that needs the work must be taken into consideration when calculating the cost.
#2 — Scale of the Project
The scale of the project refers to the amount of work to be done in renovating the house. Does the plumbing of the house need to be replaced or relocated? Do the existing rooms need to be readjusted or do whole new rooms need to be added to the house? Usually, the scale of the project is referred to in two terms. Small projects or minor fixes are referred to as "mid-range projects" while big fixes are called "upscale" or "major renovation projects." Without a doubt, upscale projects cost more.
#3 — Materials
The choice of materials also greatly affects the total cost of a home renovation. Definitely, high-quality materials or fixtures cost more. Cheaper products, on the other hand, may not last as long. Do some research and ask for expert advice when selecting products for your home renovation project.
#4 — Project Region
The over-all home renovation costs differ from region to region in the US, and even vary within each region. For example, costs will differ from one city to another such as a construction project in the Twin Cities costing more to complete than one in the Saint Cloud area. To get project estimates that are accurate in a certain area, it is wise to obtain prices from home remodelers of that particular locale. It is also advisable to check Remodeling Magazine's website for information and the Central MN Builders Association website.
#5 – Contractor's Value for the Project
The contractor's quote for the project will greatly affect the cost. That is why it is essential to find a contractor who does quality work for a fair and reasonable price. We suggest that you get a detailed bid that tells you exactly what you are going to get for the price. Avoid shady contractors (at all costs!) who give you vague bids. And remember, the lowest price on a bid is not always the best deal, so do your research and choose your central MN general contractor carefully.
All of these home renovation cost factors are really important in determining the overall cost of renovating a house. Indeed, some home renovation costs can be daunting to consider. But a wise homeowner considers these factors well and uses them in planning, and by doing so won't have a hard time accepting and working within an established project budget!
Links & Resources
~~~
You want to know exactly what you'll get for your money and at Schoenberg Construction we are happy to tell you by offering you specific, accurate pricing that fulfills your vision at a price that works for you. We value honesty, integrity, trust, and customer satisfaction and proudly pass these core values on to every one of our clients.
Craig Schoenberg — owner of Schoenberg Construction, Inc of Saint Cloud MN — is one of the top General Contractors and Home Renovation Experts in Central Minnesota. He always gives honest, fair bids with no lowball, fake pricing, and there's no sales pressure, ever! He always uses quality materials and never engages in sloppy workmanship. Plus, his company is known as one of the very best construction and remodeling companies in town.
Give Craig a call today at 320-252-0911 for your no-obligation consultation.