Home Remodelers in St. Cloud MN—Why You Want a General Contractor Who Delivers Customer Service Along with Quality Construction
Choosing the right person to remodel your home is no small feat. With so many contractors out there who all make different promises and all say they can get the job done, how do you know who you can really trust? From our perspective, the two most important things your contractor should be able to deliver are great customer service and quality construction. With both of these in place, you'll know your home is in skilled, capable hands.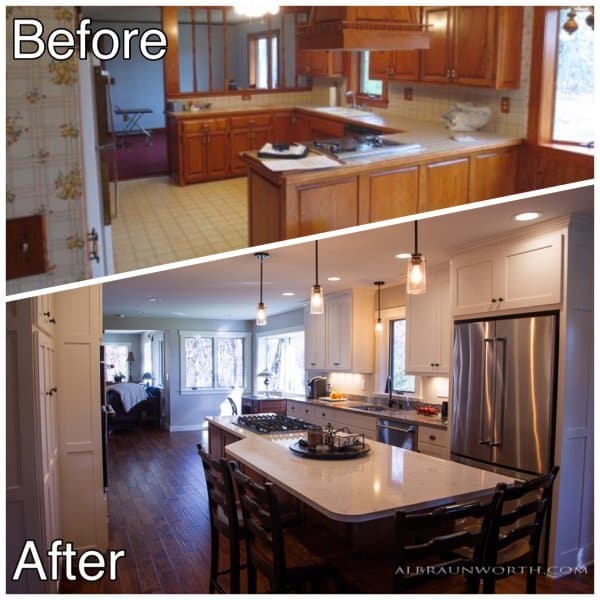 4 Tips for Selecting the
Best Home Remodeler in St. Cloud MN
Read on to learn more about why great customer service and quality construction are the most important things to look for when you choose a home remodeler in St. Cloud, MN.
1. You Want to Know What's Going on With Your Project At All Times
Remodeling projects are complicated, and they require good communication between you and your contractor to be a success. That's why it's so important to choose someone who cares about customer service and who will keep you in the loop at all times.
As the homeowner, you should always know where your project stands—including the contractor's current progress, any potential challenges they foresee, and what's coming up next. Choose a home remodeler in St. Cloud who will make sure you're always up to speed.
2. You Deserve Results You Can Count On
One of the toughest parts of committing to a remodeling project is trusting that you'll get the results you desire. You have a picture in mind of what you want, but you don't necessarily know how that will translate in the finished work—or if your contractor is even capable of delivering. With that in mind, you need a contractor who consistently performs quality construction for their clients and who can guide you through the process.
The best way to predict what kind of results you can expect and to see what's possible for your own home is to review your home remodeler's past work. Look at before and after images and ask for testimonials and references from his or her other clients. Finally, be sure to review your contractor's experience and licenses to make sure he is qualified for the job.
3. You Need to Have Someone You Can Trust
Letting someone in to do construction work on your home can be a little nerve-wracking, especially if you've never done a remodeling project (or if you've had a bad experience with one in the past). For this reason, you absolutely need to choose someone you trust and feel comfortable working with.
A home remodeler who prioritizes customer service and satisfaction is likely more deserving of your trust than someone who is primarily concerned with their bottom line. From the first time you meet with a potential contractor, you should consider how you feel when you speak with him or her. Does the contractor put you at ease? Does he answer all your questions and seem open to listening to what you want and need? Or does the contractor make you feel rushed and like you're just another file in his project drawer?
4. You Should Be Satisfied With Your Project Now—And in the Years to Come
Finally, the most important reason of all to choose a St. Cloud home remodeler who prioritizes customer service and quality construction is so that you'll be satisfied with your finished work now—and for years to come.
If your contractor does sub-par work, you'll likely find yourself needing repairs sooner than you should, or perhaps you'll simply be unhappy with the finished results. And even if you're happy with the contractor's work, a negative experience from someone who doesn't treat you well can leave a bad taste in your mouth—which is something you don't want to be reminded of every time you look at your newly remodeled space. Choose a contractor who will deliver excellent work and excellent service, and you can expect to enjoy your remodel now and in the future.
These are just a few of the most important benefits you'll enjoy when you choose a home remodeler in St. Cloud, MN who prioritizes great customer service alongside quality construction. To learn more about how Schoenberg Construction can help you achieve all this and more with your home remodeling project, please give us a call at 320-252-0911 or email Craig to set up a consultation.
~~~
Craig at Schoenberg Construction is one of the best Home Remodeling Contractors in St Cloud and Central Minnesota. He always gives honest, fair bids with no lowball, fake pricing. And there's no sales pressure, EVER! He never uses cheap materials and never engages in sloppy workmanship. Plus, his company is known as one of the top construction and remodeling companies in the Saint Cloud MN area because he always insists on doing every job exactly right.
Give him a call today at 320-252-0911 for your no-obligation consultation.
Why Work With Schoenberg Construction
What We Value
Honesty
Integrity
Trust
Satisfaction
What We Do
Specific, Accurate Pricing
Highly Skilled Carpenters
Reliable, Skilled, and Valued Subcontractors
Top, Quality Materials
Unbeatable Customer Service
What You Get
75+ Years of Combined Custom Construction Experience
The Project of Your Dreams for the Price You Were Promised