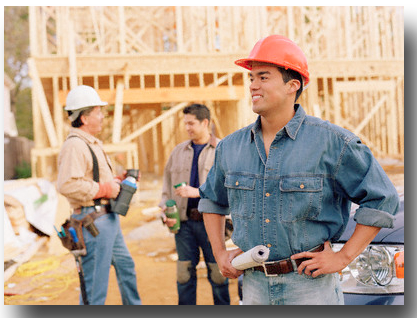 Saint Cloud MN Home Improvements— Schoenberg Construction sets themselves apart as a highly regarded contractor and construction management company in St Cloud, MN.
By serving Central Minnesota for over 39 years, Schoenberg Construction continually exceeds the expectations of a growing customer base while gaining useful experience to provide the services to make your building dreams come true.
About Us & How We can Help You
We are a family owned and operated business and are pleased to assist you with all of your building needs. Whether your building needs are major or minor, residential or commercial, Schoenberg Construction is the right general contractor for you.
We offer you a vast range of construction services is including:
Moreover, all of our work is guaranteed so that your building experience with us is both enjoyable and satisfying. Schoenberg Construction offers you excellent customer service, quality craftsmanship, and exceptional value.
From custom homes to cabins, room additions to bathroom remodeling, outdoor decks to kitchen renovations, we are here to help you with all of your construction needs and to add value in terms of the quality of the final product AND your satisfaction with it.
Our Company Mission is to Serve You
Our mission is to provide exceptional value to our customers. This commitment is taken very seriously and we make it our duty to add value to your project in terms of final physical results and emotional results.
When you work with Schoenberg Construction you can expect quality building that brings joy and fulfillment upon completion. This is achieved through using the best materials, utilizing established and trustworthy subcontractors, and ensuring that the final product fulfills your needs, budget and dreams as you envisioned.
General Contractor, Craig Schoenberg
Craig Schoenberg is the owner of Schoenberg Construction which is located in Saint Cloud, MN. Craig is also a remodeler, builder and licensed general contractor.
Schoenberg Construction is proudly a family owned company. Craig's wife, Danette, his cousin, Marty Rengel, and Craig's sister, Jill also work with the company, along with a team of trained and talented carpenters and subcontractors. Our company pride extends to our relationships with all of our exceptional subcontractors and suppliers.
At Schoenberg Construction, we have confidence in our ability to take on your project requirements with honest, high quality and integrity. We offer comprehensive management with pre- construction, construction, and post construction services as well as on-site management and coordination.
We also properly and professionally manage, not simply monitor, all phases of the construction process of your project to ensure a final product that embodies your vision. It is critical that your goals and completely and correctly understood and acted upon in the same manner.
Your satisfaction is our #1 goal and this consists not only of the quality and craftsmanship of the finished product but also the satisfaction you will experience for years after the building process is finished.
We are happy to help you construct or remodel your dream project. Contact Craig Schoenberg, today for a no obligation estimate and begin making your dreams a reality.
You are Invited to Visit Our Photo Galleries
Below you will find a complete listing of the photo galleries that showcase the quality and beauty of our construction skill.
To view a photo gallery simply click on a link:
~~~
Craig at Schoenberg Construction is one of the best General Contractors in Saint Cloud, Minnesota. Give him a call today at 320-252-0911 for your no-obligation consultation.