Home Remodeling Company: Hiring The Right One—
Whether it's time to remodel your entire home or to renovate a single room inside your house such as the kitchen or bath, it's important to make sure that you hire the right home remodeling company in central Minnesota for the job.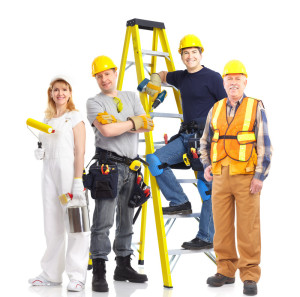 There are a lot of different factors that you will want to take into consideration when choosing a remodeling contractor in central MN, and sifting through all of them can be quite daunting. The painstaking task of finding the right construction company can be quite difficult.
To help you in your quest to hire the best home remodeling company to suit your needs, we offer you three helpful tips.
Home Remodeling Company
Three Tips to Help You Select the Best One
Home Remodeling Tip #1 —
The very first thing that you will need to do is to take some time to write out some information about the overall needs for your remodel project, including your budget. Assess honestly the scope of your remodel project (i.e. total bathroom remodel or a more simple bath update that does not involve moving walls). Next, determine how much you can pay for the project you want to build. If you have a large project, you'll need to set aside some serious home improvement money.
The cost of construction services relies heavily on the scope of your project. Without properly assessing your project requirements and budget limitations you'll find that it is nearly impossible to achieve the results you truly desire. In other words, be honest and clear about what you want to build and how much you are willing to spend to build it.
Tip #2 —
The next thing you'll want to do is read the reviews that local remodeling companies are receiving online. With the internet age upon us, finding proper information can be quite easy. You can find reviews on just about any type of business and service from real people.
The downside to this is that some reviews are not legitimate and instead have been paid for by the company. Be informed about this and use this knowledge to your benefit as you move forward in your research so that you're not swindled into using a company that doesn't really have a good reputation. Bottom line: Trust your instincts as you'll know what types of reviews are real and which ones are made up.
Tip #3 —
A third tip to consider in regards to hiring the right remodeling company is to get quality estimates. Never sign up for a project with a company that doesn't offer you a good estimate in advance.
You should not have to pay for preliminary estimates, and it is wise to take into consideration the various options that you have at your disposal. Make sure to allow yourself some time to deliberate after you've received your project estimates from at two central MN home remodelers. Don't go for just the first offer or the lowest price, rather be sure to:
Take your time and consider your options
Look over the information thoroughly, and
Carefully analyze the different estimates
Know this: Every estimate is different and it is likely that you are not comparing apples to apples, so you MUST be informed about what is included or not in the estimate for your remodeling project. The bottom line is that unless you properly review and analyze your remodeling estimates you can't possibly determine which home remodeling company is the best one for your project.
Determine your needs, do your research, and then get estimates. Once you have at least two of them, take your time in making an informed decision and be sure that you do not rush yourself. Choosing the best remodeling company for your home improvement project is a decision that must be made with care and awareness.
Moreover, know how much money you are willing to spend, find that quality central MN remodeling company that can fulfill your needs and watch the transformation in your home that is no doubt going to be a delight to you!
Don't' settle for anything less than what you absolutely dream of for your home, and keep in mind that a remodel is dictated by you, your choices and your budget. Find a quality remodeling company willing to work with this and your remodeling project will turn out beautifully.
Happy remodeling to you…
~~~
Craig at Schoenberg Construction is one of the best Home Remodelers in St Cloud. Craig always gives honest, fair bids with no lowball, fake pricing, plus there's no sales pressure, EVER. He never uses cheap materials and never engages in sloppy workmanship, and his company is known as one of the top home renovation companies in the Saint Cloud Minnesota area because he INSISTS on doing every job EXACTLY right.
Give him a call today at 320-252-0911 for your no-obligation consultation.