Construction Companies in Saint Cloud MN—
Whether you are building an addition or a new home, it's important to find the best construction company for the work you need done.
When choosing a construction company you can use the internet to scout out companies in your area. You can see what construction services they offer, get a list of phone numbers for companies that could do the work for you and even check out what others have to say by reading reviews.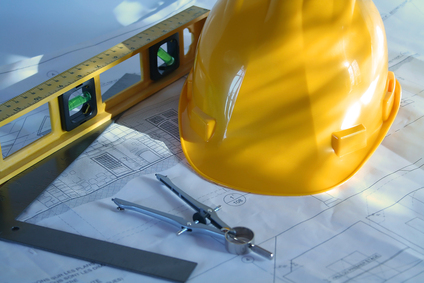 Once you've done your research you'll want to begin the process of choosing a construction company to build your project. Below are some tips and advice on how to do so.
Choosing a Construction Company
Call a minimum of three construction companies and interview the owner. You may want to request a quote from all three, but it is a good idea to get no less than two quotes. Also, when comparing the estimates keep in mind that the lowest price does not equal the best value or the most quality work.
When the building contractor comes to give you your quote ask questions and lots of them! In fact, it's a good idea to write down any questions you might have for the general contractor beforehand and then to jot down the replies for future reference. Also, make sure you get the price quotes in writing and signed by the construction company owner. Moreover, it is a good idea to find out how long the quote is valid. The typical timeline is 30 days.
Before work begins on your construction project, it is best to read through all agreements and look carefully at the details. Contracts are legal and binding so make sure yours reads the way it should. Make sure it protects you from liability against subcontractors and material suppliers. Know what your requirements are pertaining to payments. The depth of these contracts will depend on the size of the construction project.
Check on the construction company at the local level. Make sure they have all the certifications, licenses, and that they are properly insured. You might also want to check if they are members of professional organizations such as the Central MN Builders Association.
You'll definitely want to make sure all of the carpenters are skilled and legally employed by the contracting company. Get credentials and references, too, so that you can feel confident you'll get the workmanship on your construction project that you expect. Also, be prepared for the probability that during your project problems will arise. While these problems can be the result of misunderstandings they can also occur because the construction company simply wasn't skilled enough or failed to communicate with you. Without a doubt, communication is key to quality construction work!
Some companies will require a portion of the project costs up front, also called a deposit. You should always use caution any time money is being exchanged prior to work commencing. You must feel comfortable with the construction company you choose. Indeed, there must be trust between both parties. After all, if the contractor begins to work with no money, he risks you not paying, and if you part with your money before the work is done, you risk the work never being done. That's why payments are in installments, providing some protection for both parties and reducing the risk.
Construction projects, big or small, can be exciting. An addition, a new kitchen, a custom home, or a remodeling project – they're all exciting, especially when you choose the right construction company in central Minnesota. By doing so you can relax knowing you're in good hands.
~~~
Craig at Schoenberg Construction is one of the best St Cloud MN General Contractors. Craig always gives honest, fair bids with no lowball, fake pricing, plus there's no sales pressure, EVER. He never uses cheap materials and never engages in sloppy workmanship, and his company is known as one of the top home renovation companies in the Saint Cloud Minnesota area because he INSISTS on doing every job EXACTLY right.
Give him a call today at 320-252-0911 for your no-obligation consultation.