Home Remodeling in St. Cloud, MN— Hiring the right remodeling company is one of the most important decisions you'll make during the entire renovation process for your Saint Cloud home. You'll be living with the quality of your contractor's work for many years to come, so it's essential to find someone who understands your family's needs and takes the time to help you make the right decisions.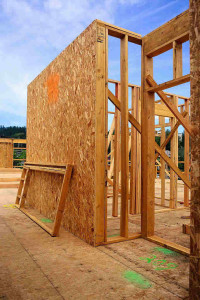 You also need a remodeling company that has experience in coordinating shipments and schedules from multiple suppliers and contractors. Construction projects often run on tight budgets and timelines, but an experienced contractor can manage everything with ease.
However, some clients have a tough time hiring a remodeling company—and many people believe that they need to get three or more competitive bids in order to get an affordable deal. Unfortunately, the three-bid rule of construction is a myth.
Debunking the Three Bid Myth
Think about it this way: when you go to buy a new car, you ask the dealer if you can take a test drive to try the vehicle out. During the drive, you get to see what the car looks like and how it feels on the road. However, with a construction project, the contractor can't show you anything more than a concept for the design. You won't see the finished product until long after the contracts have been signed.
That's why it's much easier to compare bids from several dealers on a particular make and model of a car than it is to compare several bids from different contractors. With the car, you're effectively comparing the same product—but with a building project, the quality of work, materials, timeliness, warranty, and customer service can all vary widely. And unfortunately, some dishonest contractors will take advantage of your lack of experience by giving you price estimates based on shoddy materials, vague guidelines, no licenses or permits, and poor work quality.
Instead of seeking out three bids and basing your decision on price, use these three tips to find the best remodeling contractors in Saint Cloud, MN.
1. Quality Remodeling Isn't Cheap—and It Shouldn't Be
Aside from the cost of your mortgage, your remodel will probably cost more than you've ever paid in a single transaction. It might be hard to watch that money go out the door, but you'll feel much better about your decision if you're satisfied with the end results. We recommend interviewing potential contractors before choosing who to hire. Get to know your contractor first and make sure you feel comfortable investing in the project and trusting him or her with your home.
2. Professionalism Matters
First impressions are important—and the little things your contractor does can give you a good indication of his or her personality. Think about how your phone calls or office visits were handled. Were calls returned promptly? Did someone greet you when you stepped in the office? Did the contractor take the time to thoroughly explain your estimate to you? Find someone who clearly cares about his or her work and who knows how to treat you—a potential client—with respect.
3. Your Remodel is an Investment
You're putting a significant amount of money into your remodel—but the value you receive in return should be more than worth the cost. A remodel can increase the value of your home and your family's enjoyment of the space. Make sure to find a contractor who can deliver those benefits. Consider the costs from the contractor's estimates and ask him or her to explain exactly what you're getting. An honest, reliable contractor will provide you with a fair price and a clear look at what's going into your remodel.

Check Contractor Licenses
Before hiring any remodeling company, be sure that they have a valid contractor's license from the state of Minnesota. It's easy to check licenses online by following the instructions on the Minnesota Department of Labor and Industry website. We recommend searching by business license number (our license number is BC133101). You can also call 651-284-5034 to receive licensing information. Finally, be sure to verify that the contractor has workers' compensation and liability insurance in place.
Talking with the Contractor's References
The last step before hiring a remodeling company is to ask potential contractors for the names and numbers of several references. When you contact a reference, be sure to ask this important question: "Would you happily hire this remodeling company again?"
If you've formed a good impression of the contractor, checked out his or her licenses and insurance, and received positive responses from several references, you're ready to make your decision. Choose a St. Cloud contractor who can help you construct the home remodel of your dreams.
~~~
Craig at Schoenberg Construction is one of the best Home Remodeling Contractors in Central MN. He always gives honest, fair bids with no lowball, fake pricing. And there's no sales pressure, EVER! He never uses cheap materials and never engages in sloppy workmanship. Plus, his company is known as one of the top construction and remodeling companies in the Saint Cloud MN area because he always insists on doing every job exactly right.
Give him a call today at 320-252-0911 for your no-obligation consultation.
Why Work With Schoenberg Construction
What We Value
Honesty
Integrity
Trust
Satisfaction
What We Do
Specific, Accurate Pricing
Highly Skilled Carpenters
Reliable, Skilled, and Valued Subcontractors
Top, Quality Materials
Unbeatable Customer Service
What You Get
75+ Years of Combined Custom Construction Experience
The Project of Your Dreams for the Price You Were Promised