Understanding Your Construction Project: The Difference Between an Estimate and a Bid— New home construction and remodeling projects are stressful and complex enough on their own—which is exactly why homeowners don't need contractors to complicate the process any further. Unfortunately, before you can even begin working with a single contractor, you're likely to encounter different terminology and ways of doing things from the various companies you consider working with.
For many homeowners, the confusion starts when contractors begin talking about estimates and bids. Though some contractors use these terms interchangeably, they actually refer to quite different things. Read on to learn specifically what an estimate is and what a bid is—plus which item you really need before you can hire a contractor.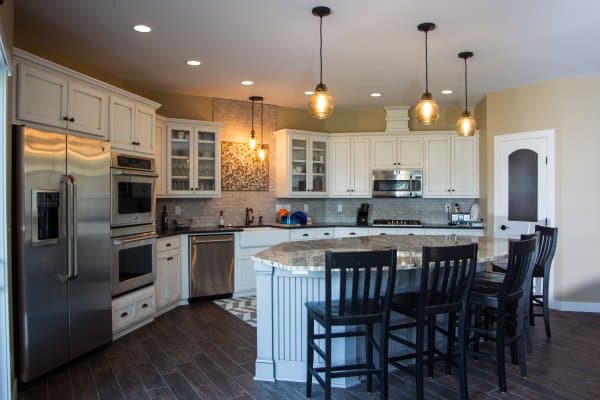 What is an Estimate?
When you first begin shopping around for professional remodeling contractors, you'll likely receive a few estimates. An estimate is an approximate calculation of the overall cost you'll be looking at for your project. It should include figures based on both labor and materials, and it ought to include some approximations that are specific to features or elements of the project that you've requested. However, it is not at all a guarantee as to what you'll ultimately end up spending.
Some contractors provide more detailed estimates than others, and in general, greater detail is a better indicator of what the project may actually cost—but it's still essential to understand that an estimate will always still serve only as an approximation of the final cost.
For that reason, it's very common (and highly likely) that prices will change between the time you request the estimate and the time the project is completed. Even general estimates can take a good deal of time for contractors to put together, and at such an early stage in the project, it's almost certain that variables will change along the way (based upon your own decisions and factors that the contractor may not have initially accounted for). Therefore, you should only use an estimate to help you determine a ballpark range of what you'll be paying and to help you narrow down your selection of contractors and what you really want in your finished project.
What is a Bid?
On the other hand, a bid is a specific outline of all the costs you will incur throughout your project. A contractor should only give you a bid once he or she has met with you and discussed the project in great detail. By the time the contractor is ready to create a bid, you will have already selected the materials you want to use and finalized your decisions about the specific work and services you would like to have done. The contractor will then take all of this information, calculate the material and labor costs for your project, and present it to you in the form of a bid.
Once you have received a bid from a contractor, the final cost of your project should not deviate very much from the price the contractor submitted (if it deviates at all). Fluctuations in price after a bid is submitted should only occur if you change your mind about a feature or item later on in the process or if a completely unforeseen problem arises. Keep in mind that this is another reason why it is extremely important to choose a reliable contractor. Professional, experienced contractors are much less likely to miss signs of potential problems that could cost more later on when they are examining your home—and they will thus be able to provide you with a much more accurate bid before your project begins.
What Do I Need Before Hiring a Contractor?
Because an estimate is much less detailed than a bid, you should always make sure to get a comprehensive bid on your project before choosing and hiring a particular contractor. Estimates should be used simply to help you make decisions during the early stages of your project, while bids are the best tool to help you truly understand the bottom line and what you'll receive from the contractor. Once you've received a bid on your project, the contractor should then provide you with a detailed contract to sign.
Check out our article, "Quotes, Contracts, and Proposals: A Guide to Three Basic Construction Terms (and What They Mean for Your Project)" to learn more about the next part of this process!
Craig Schoenberg is one of the best home remodeling contractors and home builders in Saint Cloud Minnesota. He always gives honest, fair bids with no lowball, fake pricing. And there's no sales pressure, EVER! He never uses cheap materials and never engages in sloppy workmanship. Plus, his company is known as one of the top construction and remodel companies in the area because he always insists on doing every job exactly right.
Give him a call today at 320-252-0911 for your no-obligation consultation.