Sauk Rapids MN Bathroom Remodeling Project Before and After Photos— As one of the top bathroom remodeling contractors in Saint Cloud, MN, Schoenberg Construction delivers the best results every time. You won't find a better value for your money anywhere else. Below are photos of a recent bathroom remodel project we completed in Sauk Rapids MN. Take a peek at the project photos of this lovely remodeled bathroom.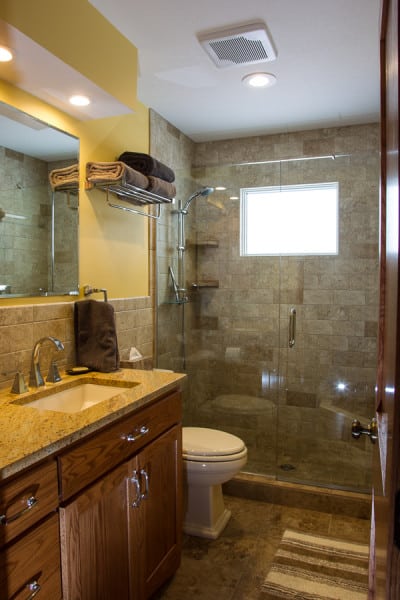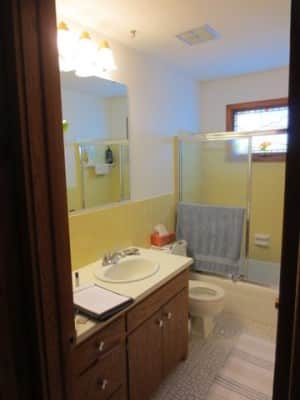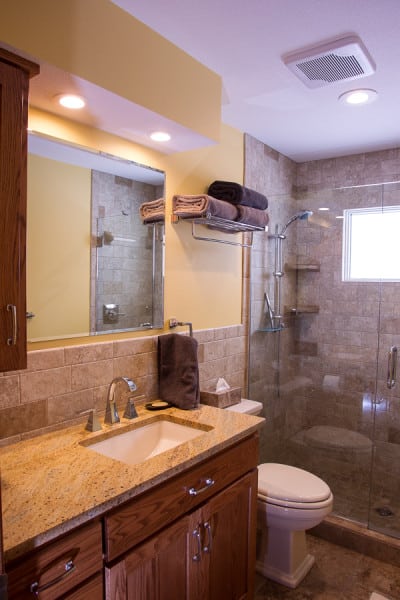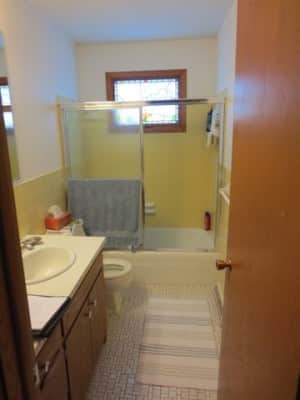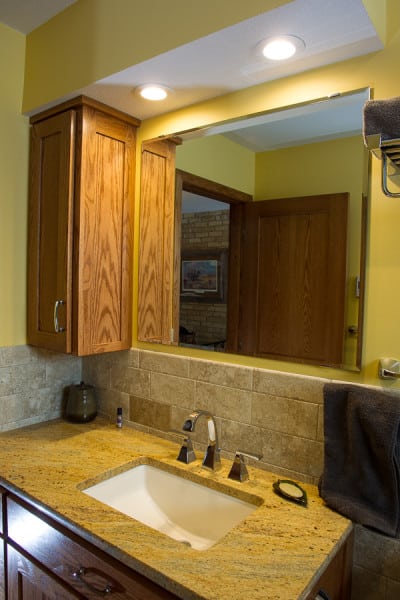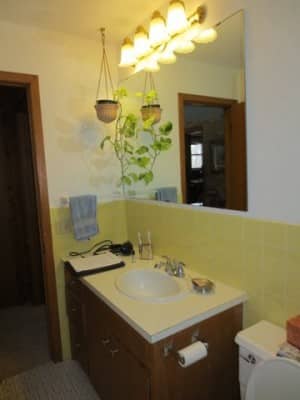 A renovated bathroom is a great way to breathe fresh life into your home, offering the additional style and functionality that your family deserves. Schoenberg Construction is proud to offer the highest levels of quality and service that you'll find in Saint Cloud. We will consult closely with you on every step of the project to make sure you're satisfied. When we have a great understanding of what you want, we'll work tirelessly until we can deliver the bathroom of your dreams.
As you prepare to remodel your bathroom, you might find yourself overwhelmed by the number of choices you'll need to make.  From selecting new fixtures to choosing a décor style, a remodel requires decisions through every step of the process. Fortunately, there are some bathroom remodel ideas that are designed to make your life a little easier.  The following five tips help you simplify renovation by reducing your costs, time investment, and overall stress.
5 Helpful Bathroom Remodeling Tips
Make a Thorough Plan
Keep Major Fixtures in Place
Create a Clear, Specific Budget
Choose Available Products
Work with a Professional Contractor
Craig at Schoenberg Construction is one of the best bathroom remodeling contractors in St Cloud MN. He always gives honest, fair bids with no lowball, fake pricing. And there's no sales pressure, EVER! He never uses cheap materials and never engages in sloppy workmanship. Plus, his company is known as one of the top construction and remodeling companies in the Saint Cloud MN area because he always insists on doing every job exactly right.
Give him a call today at 320-252-0911 for your no-obligation consultation.