St. Cloud, MN Bathroom Remodeling: The Small Changes—
Feeling a little intimidated by the prospect of beginning a new bathroom remodeling project? That's okay—you're not alone.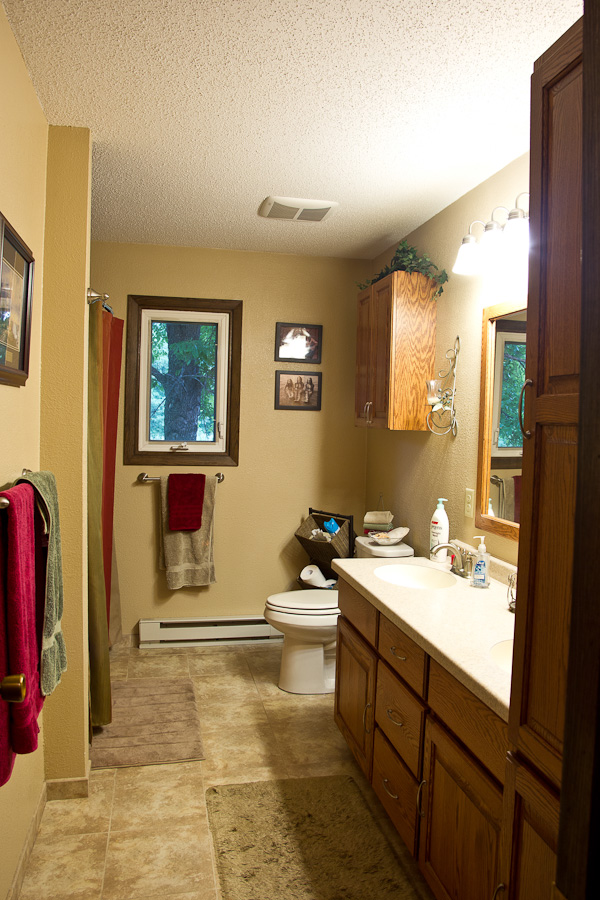 Remodeling is a time-intensive process, and it's important to carefully consider how much you really need before getting started. You may not even need to complete a full renovation—in some cases, making a few small changes to areas in your bathroom like the shower or cabinets can effectively address all of your concerns without the need for a total remodel.
Before starting an extensive home remodeling project, consider these four bathroom remodeling options that could entirely transform the look or function of your room.
Four Bathroom Remodeling Options to Consider
1. Remodel the Bathtub or Shower
Many homeowners who are interested in remodeling their bathrooms desperately want to update their bathtubs or showers. In the course of reviewing all of the different available options, some homeowners are quickly wooed by extravagant upgrades such as multi-head showers, Jacuzzi spa tubs, and steam rooms.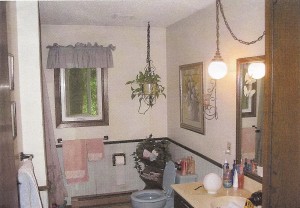 Though these new features can certainly create a more luxurious bathing experience, they aren't necessary to improve your enjoyment of the room. You can also completely change the look and quality of your shower or bathtub by refinishing the surface, installing new tiles, or updating the faucet and showerhead fixtures.
If you're interested in finding simple ways to remodel your bathtub or shower, ask your Saint Cloud home and bathroom remodeling company to show you some of the best options for your room.
2. Play with Light, Color, and Patterns
Sometimes an aesthetic change can make all the difference, particularly when you pay close attention to the light, color, and patterns in the room. The amount of light in a bathroom and the way that light reflects off the walls can have a huge impact on how big the room looks and how you feel while you're in it. Light, cool colors typically create the appearance of more space and dark, warm colors can make the room look more intimate and cozy.
You can also mix up the room's appearance by experimenting with patterns. For instance, vertical stripes add height to a room and create the appearance of taller ceilings. As you start choosing colors or patterns for the walls in your bathroom, think carefully about how you feel when you step inside. Do you want the room to feel bigger? Natural? Elegant and spa-like? Identifying the feeling you want in your bathroom can help you narrow down your choices substantially.
3. Update the Cabinets
Here's a secret—updating your bathroom cabinets is one of the simplest and most effective ways to completely change both the appearance and function of a room. Bathroom cabinets typically don't take much time to update, and the effect of new cabinetry can be quite dramatic. Removing heavy wooden cabinets in favor of open shelving can make the room appeal larger and more spacious. Conversely, adding cabinets to a space without any room for storage can completely change the way you use your bathroom and make your space more efficient.
Consider changing the layout of your cabinets to create a new look and use for the bathroom—or simply repurpose the cabinets you have by repainting them or adding some new knobs and drawer pulls to update their look. It's a simple change that can really make a large difference.
4. Freshen Your Decor
The décor of your bathroom really has more to do with interior design than home remodeling, but any good contractor knows that the décor has a huge impact on the look and feel of a remodeled bathroom. Updating your bathroom décor is one of the simplest ways to change the aesthetic of the area.
Try replacing your vanity mirror, adding sconces to the walls, or getting new towels, bathmats, and accessories. You'll be amazed by how different the room looks after a few simple changes to the décor.
Craig at Schoenberg Construction is one of the best general contractors and home remodel experts in central Minnesota. Craig always gives honest, fair bids with no lowball, fake pricing—and no sales pressure, ever. He never uses cheap materials and never engages in sloppy workmanship, and his company is known as one of the top construction companies in the St. Cloud, MN area because he insists on doing every job exactly right.