Custom Built Homes: How to Find the Right Builder to Construct Your Dream Home— Having your dream home built from the ground up can be really fun especially when you hire a Saint Cloud MN custom home builder that can help you transform your ideas into reality. Finding a great home builder you trust can be quite a challenge, what with search engine results saturated with websites offering custom building services and variations in each builder's pricing structure.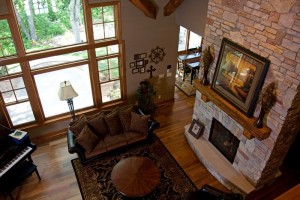 There are ways, however, to narrow down your search into a manageable list that you can use to choose the best general contractor for you. Read on to find out more about how to choose the best custom home builder in Central MN to construct your dream home.
Finding the Right Custom Home Builder | Tips & Suggestions
To start with, ask around. Your neighbors, friends, and family might know of a custom home builder that comes highly recommended. Based on these recommendations you can then contact the builder and set an appointment to discuss what your plans are for your home. Hiring a highly recommended St Cloud Builder will assure you that the job is finished on time and that you enjoy the entire planning and construction stages of your dream home.
Another thing that you can do to find the most suitable custom home builder is to ask several builders and contractors to give you a "ballpark" idea of the total cost to build your project. As for securing more precise bids, for most people two bids is good, three starts to get confusing, and four or more tends to get overwhelming.
Once the building contractors submit their estimates you can choose the one who gives you the best value in terms of price and quality.
Bonus tip: Lowest price during the estimating process does not necessarily mean the lowest cost by the time your custom built home is complete! So beware of those contractors who offer a low bid only to be awarded the work and to bill you extra as the project proceeds. When this happens you often end up paying more in the end than you would have paid had you first chosen a bid that was higher but fully inclusive of all costs.
You'll also want to select a home builder who is capable of completing the project on a time-line that works with your needs. Furthermore, we suggest that you consider making your final choice of custom home builders to work with based on his or her expertise. Ask to see their custom home portfolios and browse through them to get a clear understanding of how your dream home will look once finished and whether the builder you want to hire will be able to deliver the results you desire.
Lastly, find a custom builder who is able to communicate with you on a regular, consistent basis regarding the progress of your construction project. You'll also need to discuss any improvements on the original plan that you may want to implement. A skilled home builder will not only be able to do the job for you but will appreciate your input as the project proceeds. Moreover, he will happily keep you updated on any development or issue that may come up during the building process.
Find a custom home builder in St Cloud who can deliver all that you need and you will surely enjoy the results once your custom built dream home is completed.
~~~
Craig at Schoenberg Construction is one of the best Custom Home Builders in St Cloud. and Central MN. He always gives honest, fair bids with no lowball, fake pricing. And there's no sales pressure, EVER! He never uses cheap materials and never engages in sloppy workmanship. Plus, his company is known as one of the top construction and remodeling companies in the Saint Cloud MN area because he always insists on doing every job exactly right.
Give him a call today at 320-252-0911 for your no-obligation consultation.
Why Work With Schoenberg Construction
What We Value
Honesty
Integrity
Trust
Satisfaction
What We Do
Specific, Accurate Pricing
Highly Skilled Carpenters
Reliable, Skilled, and Valued Subcontractors
Top, Quality Materials
Unbeatable Customer Service
What You Get
75+ Years of Combined Custom Construction Experience
The Project of Your Dreams for the Price You Were Promised