Though you can find general floor plans for your custom home online, it's important to work with a professional contractor to fine-tune the details. Building a custom home requires a partnership between the homeowner and the contractor. Your contractor will work closely alongside you to make sure that your finished home suits your needs and matches your family's lifestyle.
A professional St Cloud MN general contractor can also help you find ways to save money so that the custom home still fits within your budget.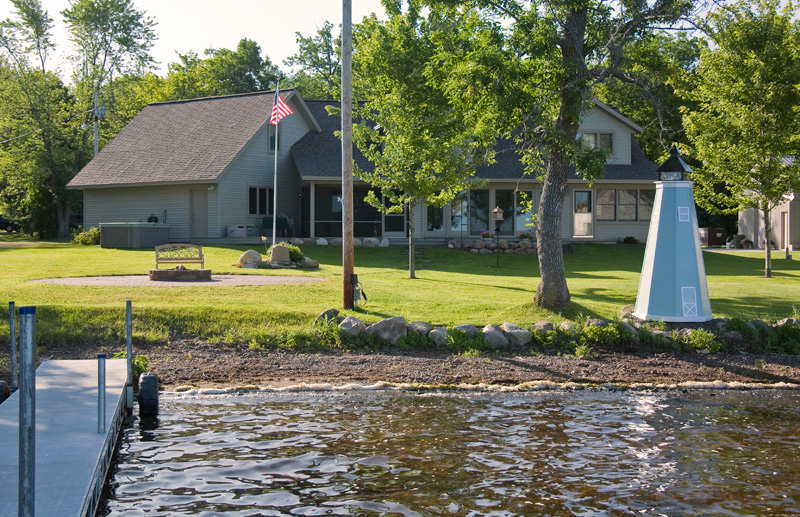 The experience of building a custom home should be rewarding for everyone involved—and when your home is finished, you'll have the support and peace of mind that comes from working with a reliable, knowledgeable contractor.
1. Create a Floor Plan that Suits Your Family
As you figure out what you need and want from your new custom home, your contractor is the first place to turn when you have questions. General contractors have experience in building, remodeling, and customizing homes. They know what types of problems other homeowners have faced and they can help you avoid poor layout choices and design flaws. Your contractor will help you create a custom floor plan that meets your family's needs while still offering the personalized options you really want.
2. Deliver Professional Service
Some contractors are tough to contact and give unreliable work timelines—so it's important to find a contractor that delivers professional service. Great contractors want your home project to succeed, so they'll be available to give you feedback and update you on the status of construction whenever you have questions. Building a new home can be stressful for everyone involved, but the best contractors work hard to ensure your satisfaction.
3. Perform Quality Work
Naturally, the quality of work you'll receive depends heavily on the type of contractors you work with. When you're investing in something as important as a custom home, it doesn't make sense to skimp on construction costs. Choose a reliable contractor that fits your budget while still offering high-quality, durable work. With the right contractor completing the project, your new home will last for many years to come.
4. Help You Stick to Your Budget
It's also important to work with someone who understands the limitations of your budget. Custom home construction can get expensive quickly if you don't look for ways to keep costs down. Your contractor can help you find ways to minimize costs by suggesting alternative materials and features that might not really be necessary.
Ultimately, your St Cloud MN General Contractor should be your first resource for any questions or concerns you have during the custom home construction process. The best custom home builders in Saint Cloud, MN have years of experience in new construction projects and remodeling, so they can help you find solutions that are appropriate for your family's situation. In many cases, you'll be working closely with your contractor for roughly eight to nine months, from the planning stage to the final project completion. It's essential to work with a contractor who you really trust to build the home of your dreams.
Craig at Schoenberg Construction is one of the best Custom Home Builders in Saint Cloud MN. Craig always gives honest, fair bids with no lowball, fake pricing. There's no sales pressure, EVER! And, he never uses cheap materials and never engages in sloppy workmanship, and his company is known as one of the top construction companies in the St Cloud Minnesota area because he INSISTS on doing every job EXACTLY right.
Give him a call today at 320-252-0911 for your no-obligation consultation.
Why Work With Schoenberg Construction
What We Value
Honesty
Integrity
Trust
Satisfaction
What We Do
Specific, Accurate Pricing
Highly Skilled Carpenters
Reliable, Skilled, and Valued Subcontractors
Top, Quality Materials
Unbeatable Customer Service
What You Get
75+ Years of Combined Custom Construction Experience
The Project of Your Dreams for the Price You Were Promised