Is a Custom Home for You?
Have you dreamed of a home made from energy-efficient, low-maintenance, or high-quality materials? You're also probably envisioning a home that would reflect your family's personal tastes while also solving all your needs.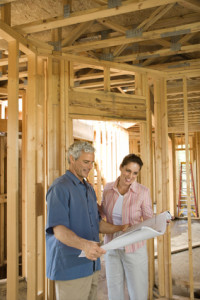 If you're having difficulty finding a place that encompasses everything you're looking for in a new house, the solution might be to build a new custom home! Many families are opting to build new custom homes rather than buying properties already on the market because of the following five reasons.
1. Get the Most Value for Your Money
In your quest for a new home, you'll undoubtedly find homes with some of the features you're looking for, yet you never seem to find that one home that has it all. Some homes may have great selling features, but those features don't matter if they aren't the ones that are important for your family. Fortunately, with a custom home, you can build a property that addresses all your needs and that will be the right fit for your family. Your money will be well spent when put toward the features you deem to be important. In addition, you'll be able to afford higher-quality materials for the elements that matter most because you're only building with your family's needs in mind.
2. Choose Materials and Features That Will Help You Save Over Time

When you build a new custom home, you can also select components that will save you money through the years. By adding energy-efficient windows, doors, and appliances, and utilizing newer technologies in building materials such as insulation, you'll save on utility bills and your new home will be much more comfortable. Features like a brand new HVAC system and programmable thermostat will improve your indoor air quality and save you money over time.
3. Avoid Costly Repairs in the Future

The ability to choose higher-quality building materials will also lower your chances of needing expensive repairs and maintenance down the line. Choose the best way to preserve your new investment with the resources you select when you work to build a St. Cloud custom home.
4. Design the Home of Your Dreams
You can get the exact look that reflects your family, inside and out, when you build a new custom home. Look at what's most important to your family members and design a property that will cater to everyone's needs. You can truly own the home of your dreams when you opt for a custom design plan.
5. Create a Space That Fits Your Budget
A custom home affords you the opportunity to create a home that fits in line with your budget. When you choose from preselected options in your price range, you may be paying for options that are not important for your family or that you simply do not prefer. Then, you must also pay for the add-ons that you do want but were not included, which can very quickly put you over your budget. Building a custom home lets you set your family's priorities and create a home that you (and your wallet!) will love.
~~~
Craig at Schoenberg Construction is one of the Custom Home Builders in St Cloud MN. He always gives honest, fair bids with no lowball, fake pricing. And there's no sales pressure, EVER! He never uses cheap materials and never engages in sloppy workmanship. Plus, his company is known as one of the top construction and remodeling companies in the Saint Cloud MN area because he always insists on doing every job exactly right.
Give him a call today at 320-252-0911 for your no-obligation consultation.