Custom Luxury Home Builders Create Properties That Meet Your Family's Needs— Are you tired of looking at homes that don't meet your family's needs? Have you always dreamed of having a particular feature in your home, but never find it in the properties you visit? Or do you find all of the things you're looking for in a new home—but split across three different listings? Stop wasting time with unsuitable properties and explore the possibility of getting everything you want and need in a custom luxury home!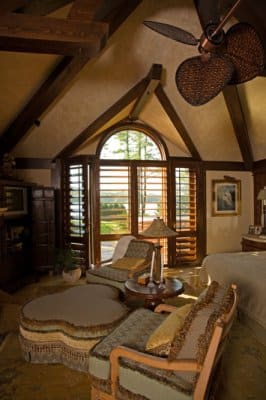 Custom Homes are Designed with Your Needs in Mind
You can get exactly what you're looking for when you build a custom home. There's no need to put yourself out trying to narrow down available real estate listings by the number of bedrooms and bathrooms you want or by the size of the property's garage. With a custom luxury St. Cloud home, it's easy to create a plan that includes all your needs from the start.
The Possibilities are Endless
When you build a custom luxury home, there are literally endless options available. You can have that spacious kitchen, that extra-large bathroom with whirlpool tub, and that sunroom you've always dreamed about—along with the two-car garage and driveway, walk-in master bedroom closet, and finished basement that's suitable for entertaining. Don't feel like you have to settle for one or two of your preferences when you can instead design a home of your own that will incorporate everything you're looking for.
Enjoy Greater Flexibility When It's Time to Decorate
Many homebuyers wind up in homes that they must make modifications to. They may not like the wallpaper or color of paint in various rooms of their new property. They may want to take up the carpeting and lay hardwood flooring, or add carpeting where there is none. They may not like the cabinetry in the kitchen or may want to change the countertops. You can avoid these hassles (and extra expenses down the line!) when you build a custom luxury home designed to your family's preferences. Enjoy the opportunity to be creative and make choices that suit you. Everything will be ready and built just to your liking when you're finally ready to move in.
Create a Space That Will Last
A custom luxury home plan allows you to design your new home with your family's future in mind. If you're thinking of expanding your family, you can add more bedrooms or perhaps even a playroom. Designate a room for a home office or an exercise room to cut back on your commute time and to promote health and wellness. Create a finished basement space or an upper-level laundry room for your own enjoyment and convenience. Whatever your family's desires are, you can create a space that not only suits you now, but that will continue to suit you and your family for many years to come. Take the guesswork out of looking at real estate listings and instead build a custom property that is designed with your future in mind.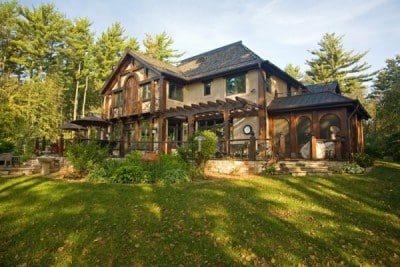 ~~~
You want to know exactly what you'll get for your money and at Schoenberg Construction we are happy to tell you by offering you specific, accurate pricing that fulfills your vision at a price that works for you. We value honesty, integrity, trust, and customer satisfaction and proudly pass these core values on to every one of our clients.
Craig Schoenberg — owner of Schoenberg Construction, Inc of Saint Cloud MN — is one of the most trusted Luxury Custom Home Builders and Remodelers in town. He always gives honest, fair bids with no lowball, fake pricing, and there's no sales pressure, ever! He always uses quality materials and never engages in sloppy workmanship. Plus, his company is known as one of the very best construction and remodeling companies in town.
Start building your dreams today—call Craig Schoenberg at 320-252-0911 or send him an email.
Why Work With Schoenberg Construction
What We Value
Honesty
Integrity
Trust
Satisfaction
What We Do
Specific, Accurate Pricing
Highly Skilled Carpenters
Reliable, Skilled, and Valued Subcontractors
Top, Quality Materials
Unbeatable Customer Service
What You Get
75+ Years of Combined Custom Construction Experience
The Project of Your Dreams for the Price You Were Promised