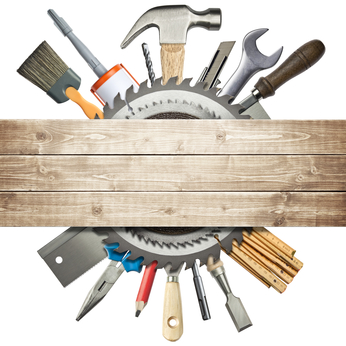 What Types of General Contracting Services are Available?
From commercial to residential projects, general contractors provide a wide range of services. Your general contractor oversees your entire project, including the processes of coming up with floor plans, finding materials, commissioning subcontractors, and getting building permits.
While there are a number of steps involved in building or renovating a home, your trusted MN general contractor is there to keep everything under control along the way.
Check out a few of the most popular general contracting services available in Saint Cloud, MN.
Most Popular General Contracting Services
1. Kitchen and Bathroom Remodeling
Most general contracting services perform all kinds of remodeling jobs every year. Updates to bathrooms and kitchens are some of the most popular home improvement projects for families looking to freshen their homes and to increase their property values. Though you may consider working directly with plumbers, electricians, or other subcontractors, you'll often save time, stress, and money by working with a single general contractor. Your general contractor has a deep knowledge of how every system in the house works together, so he or she can ensure that one project won't cause problems with another area in the home. General contractors can also help you with the construction and design of your remodeled room in order to achieve a finished project that is functional and aesthetically pleasing.
Some families love their homes but wish they had just a little more space. If that sounds familiar, it might be time to consider building an addition. General contractors can add on rooms to your home to increase your property value and improve your family's quality of life. From another bathroom to a new entertainment room, your family will enjoy the convenience and extra space that an addition offers. Your general contractor will focus on making sure that every aspect of the addition fits the design of your current home and that all building materials function well with your property.
3. Custom Homes
If you've never been able to find the perfect home of your dreams, a custom home could be right for your family. Custom homes can actually be quite cost-effective. Because many homeowners ultimately remodel or renovate the properties they've bought, you could save money and time by investing in a custom home upfront. A great general contractor is the key to building a successful custom home. General contractors help you navigate the complexities of the building process, offering advice and feedback along the way to make sure that you're satisfied with the finished home.
Finished basements are another of the most popular general contracting services in Saint Cloud, MN. A finished basement provides you with expansive new living space to use as a home office, family room, or exercise area. General contractors can help you develop the bare, empty space in your basement into a functional, attractive new room. From designing a layout to building new walls to laying tile or carpeting, your contractor can create a beautiful and practical new room within the unused space in your home.
Craig at Schoenberg Construction is one of the best General Contractors in Saint Cloud MN. Craig always gives honest, fair bids with no lowball, fake pricing. There's no sales pressure, EVER! And, he never uses cheap materials and never engages in sloppy workmanship, and his company is known as one of the top General Contracting Services providers in the St Cloud Minnesota area because he INSISTS on doing every job EXACTLY right!
Give him a call today at 320-252-0911 for your no-obligation consultation.