You Have a Doctor, a Dentist, and a Financial Adviser… But Do You Have a General Contractor?
Many people see the same service providers over and over again throughout their lives. They use the same dentists and doctors and meet with the same financial adviser every time they need tips or assistance. Using the same service provider is a great way to get consistent results and to build a beneficial, lasting relationship. However, the same people don't always extend the same level of care to their homes.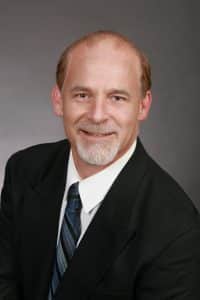 General contractors provide the same type of comprehensive service for your home that a general physician can provide for your body. Working with the same general contractor over the life of your home enables you to develop a close working relationship with someone who is truly interested in providing you with the highest level of satisfaction possible. General contracting services in St. Cloud can ultimately provide your family with better work and more personalized recommendations when you go to the same person each time your home needs work.
Familiar with Your Home
Though you can get great service from a reliable professional contractor, there are many benefits to working with someone who is already familiar with your home. When you work with the same contractor year after year, he or she will already know what materials are being used in your home and how particular systems can impact one another. Just as it's important to work with a doctor who knows your medical history, your contractor should be well aware of the history of your home.
Available When You Need Help
A regular contractor will also be readily available when you need help. If you work with a different person each time you need work done in your home, you'll waste a lot of time researching contractors and getting pricing estimates. Working with the same contractor time after time eliminates the headaches and hassle of finding a new worker. You'll know exactly who to call, and your contractor will already have an understanding of what your home may need.
Makes Personalized Recommendations
Because a regular contractor will be so familiar with your home's history, he or she can also make more personalized recommendations to suit your family's needs. Whether your focus is on design, energy efficiency, or long-lasting construction, a new contractor might not understand your biggest goals. When you work with the same people and general contracting services in St. Cloud every time, you'll get to know your contractor so that he or she can help you find the best materials and building options for your house.
Offers Service You Can Count On
Finally, you'll always receive reliable, consistent service when you work with the same contractor for each project. General contractors are prepared to handle a wide range of services, and they work with the same trusted subcontractors when they need additional help. You'll enjoy the simplicity and convenience of working with a single contractor while he or she manages each aspect of your home improvement project. When the work is completed, you'll also enjoy the peace of mind that comes from working with someone you know you can trust.
Craig at Schoenberg Construction is one of the best General Contractors in St Cloud and Central Minnesota. He always gives honest, fair bids with no lowball, fake pricing. And there's no sales pressure, EVER! He never uses cheap materials and never engages in sloppy workmanship. Plus, his company is known as one of the top construction and remodeling companies in the Saint Cloud MN area because he always insists on doing every job exactly right.
Give him a call today at 320-252-0911 for your no-obligation consultation.
Why Work With Schoenberg Construction
What We Value
Honesty
Integrity
Trust
Satisfaction
What We Do
Specific, Accurate Pricing
Highly Skilled Carpenters
Reliable, Skilled, and Valued Subcontractors
Top, Quality Materials
Unbeatable Customer Service
What You Get
75+ Years of Combined Custom Construction Experience
The Project of Your Dreams for the Price You Were Promised