Are you looking for a contractor you can trust? Whether you're looking to build a new home, facing some major repairs on your existing home, or maybe just finally getting around to that remodeling project you've thought about for years, you're going to want to hire a professional.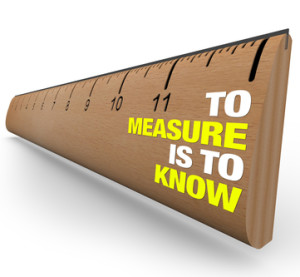 Here are six tips to help you find reliable general contractors in St. Cloud, MN.
Evaluating General Contractors: Six Tips to Help You Find Someone You Can Trust
1. Ask for Recommendations
A good place to start your search for a reliable general contractor is to simply ask around. If you have any family members, friends, or neighbors who have had a job done, ask if they'd recommend their contractors—and if you can see the work that was done. If you're out and about and notice a project in progress or one that was recently completed, you may want to approach the owner and inquire about the contractor he or she used. Ask about their experiences with the contractor and figure out whether or not that level of performance would work well for your project.
2. Search the Internet

Another tried-and-true option when seeking a dependable general contractor is to perform an Internet search. Try searching for lists of professional contractors in your area and see what others have to say about potential businesses. Look for online reviews of the contractor and go to each prospective contractor's website or Facebook page to get a feel for the company and how they operate.
3. Validate the Contractor's Licenses

Avoid the pitfall of hiring a non-professional contractor in order to save money on your project. Many non-professionals are not properly trained or licensed to do the work that you may need done. While laws vary, there is usually a minimum amount of training and work experience required for a contractor to obtain a license. Unlicensed contractors are more likely to fail to meet various permit and inspection requirements, which could put you at risk. To ensure that the general contractor you've selected is licensed, go to https://secure.doli.state.mn.us/lookup/licensing.aspx.

4. Meet with Potential Contractors
First impressions go a long way. It's always a good idea to meet with potential contractors to determine if they'll be a good fit for your project and if you feel comfortable working with and talking to the contractor. Make sure that your vision of the finished project is understood and agreed upon before signing any contracts.
5. Ask Lots of Questions

To get a good sense of what it will be like to work with a potential contractor, you should also ask lots of questions. Inquire about the materials the contractor will use for your project and whether or not he or she can complete the task within your set budget. Ask about the timeline and how the contractor plans to keep to it, as well as what kind of updates you'll receive.

6. Check Out the Contractor's Other Projects
Before making your final selection of a general contractor for your project, be sure to ask for references and to see examples of other jobs they've completed. Contact the references and ask what they liked or disliked about the contractor and their work, and think about how that might affect how you envision your own project and its completion.
~~~
Craig at Schoenberg Construction is one of the most trust-worthy General Contractors in St Cloud MN. He always gives honest, fair bids with no lowball, fake pricing. And there's no sales pressure, EVER! He never uses cheap materials and never engages in sloppy workmanship. Plus, his company is known as one of the top construction and remodeling companies in the Saint Cloud MN area because he always insists on doing every job exactly right.
Give him a call today at 320-252-0911 for your no-obligation consultation.