Green Building— The threat of climate change brought about many unexpected but practical methods to help prevent further degradation of our earth. This change toward more environmentally friendly living was a by-product of pollution, and people found it beneficial to embrace green living and green building.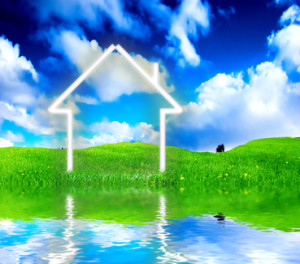 Pollution is a result of mankind's irresponsible behavior and disregard for the impact of our choices on earth. If we want to stop ruining our planet then we have to become advocates for a cleaner, pollution-free environment in every aspect of life, including building and construction.
We often hear that change starts at home, and there is no better example than changing some of our common practices in building our houses and employing Green Building techniques.
Why Green Building Matters to You
There is a need to build eco-friendly homes today primarily because it can help minimize pollution and can greatly improve the environment. Other than that, these "healthy" homes can also help people cut their monthly consumption on electricity.
If homes are properly constructed to be eco-friendly, innovative measures are taken to control the heating and cooling system of the house since this is the biggest contributor to the monthly electricity bills. Additional green building options such as growing trees on the lawn, using tankless water heaters, putting up reflective insulators, replacing old windows with new ones, and utilizing innovative landscaping to conserve water more effectively are just a few of the small steps that can make a huge, positive impact on the environment.
Moreover, eco-friendly homes not only help create a better environment, but they also help minimize health problems. We all know that conventional materials, such as paints, plastics, and solvents are closely linked to some of the health issues today. Furthermore, dust mites and molds contribute to symptoms like asthma, headaches, depression, and many other health issues. The construction of a green building, through good ventilation and use of non-toxic materials, exceedingly eliminates these risks.
The choice to build green is fast becoming a mandatory option for all of us if we want to have a better future. Indeed, before we reach a point of total environmental damage, we all must act out to preserve our planet. Different countries have already recognized the need for modifications which is why they enacted strict regulations for the integration of a "green" mentality in construction and beyond. Modern industries must also take heed to this calling, make alterations to their buildings, and adopt practices that are not detrimental to the environment. Soon enough, we will all embrace, happily, the idea of creating a better future through innovations such as green building.
~~~
Looking to build your dream house or remodel your existing one in Central MN? A quality Saint Cloud General Contractor is always willing to help you construct the project of your dreams at a price that works for you and for your family. Craig at Schoenberg Construction is one of the best remodelers and custom home builders in Central MN. Give him a call today at 320-252-0911 for your no-obligation consultation.