Benefits of Green Construction Goes Beyond What is Seen Today—
Given current global environmental issues, the construction industry is committed to taking an active role to help preserve the planet. The building industry is doing so through various "green construction" initiatives.
What's fascinating is that not only are business owners within the construction industry embracing the benefits of going green, but more homeowners are now shifting their choices to green methods of construction over more conventional ones.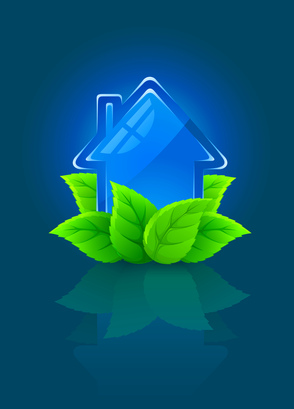 There are a lot of benefits to reap if you integrate green building techniques into your construction project. For example, green construction methods use materials that are stronger and more durable and built to last longer than traditional products. Bamboo is a great example of a green product.
Additionally, in a green home, ceilings, windows, and doors are designed with energy efficiency in mind. Good interior ventilation for the entire house is essential also (a home has to breathe!). When air circulates properly, a house requires less heating and air conditioning, thereby reducing utility costs. When air circulates improperly, energy costs can skyrocket!
Green Construction no longer means weird looking homes! To the contrary, many eco-friendly building techniques are stunning in design and practical too!
Green structures are found to give great satisfaction to residents and owners for being recycled, eco-friendly, and sustainable. An added bonus is that green buildings are no longer weird-looking. Most, actually, are very typical in look and feel and blend well with more traditionally built homes and buildings. Lastly, people living in a green built home enjoy fresher and cleaner air, thus, giving each family member the taste of a healthier environment.
Living green is not just living in an environmentally friendly home but goes beyond what one can see objectively. It is living as an example in the promotion of health, maintaining a clean lifestyle, protecting the environment, and supporting local policies and practices that are expected to have a positive impact on the community.
Benefits of Green Construction | Cost Analysis
Does building green mean spending more? Materials used in green building as well as in conventional construction may vary in quality and price. What matters most is that the design and the cost of the building are balanced with your personal construction preferences.
Green construction does tend to cost more up front, but this additional cost can easily go beyond the long-term benefits of choosing such construction methods. In fact, it is not all that expensive to live green and healthy, especially when you factor in the savings (over time) that you'll enjoy. The benefits of green construction are truly very wonderful!
Of course, if cost is an issue, you must know that by implementing little things that are beneficial to both man and nature — such as LED light-bulbs, on-demand water heaters, and recycled flooring materials — one can still contribute to a going green lifestyle and prepare for bigger endeavors in the future.
Going green is a winning construction method for everyone involved, from homeowners to business owners. Although this may still be a vague concept to some people, it is remarkable to note the number of construction companies adopting such principles and the number of people who choose green construction methods over conventional ones.
Will the benefits of green construction entice you to build a green home or office space? Only you can answer this question, but hopefully, you'll give green building strong consideration.
~~~
A quality Saint Cloud General Contractor is always willing to help you construct the project of your dreams with the products of your choice, at a price that works for you and for your family. Craig at Schoenberg Construction is one of the best remodelers and builders in Central MN. Give him a call today at 320-252-0911 for your no-obligation consultation.