Eco Friendly Construction a Wise Solution to Planet Earth— With environmental problems like pollution, climate change and thinning of the ozone layer looming, the need to address these challenges has been addressed by many sectors in our society. The building industry in particular responded with eco friendly construction which is a part of their going green building initiative.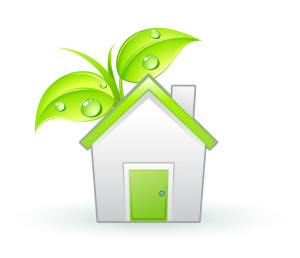 The construction industry advocates these going green trends to homeowners and business owners for many reasons. One of the main reasons is to achieve a high level of efficiency in resource consumption for a new home or office, or for a remodeling project such as a kitchen remodel or bathroom remodel.
Furthermore, eco friendly construction improves the environment, and it helps build a strong and healthy indoor atmosphere. Using materials such as paints that do not emit harmful pollutants in the environment (otherwise known as green paints) is one example of a green building product.
Consider this: Chemical pollutants released by some paints can, for example, cause health problems especially among children. Moreover, the presence of plastics, solvents, compound woods and timbers, which cause the development of molds and dust mites, may also cause complications to one's health.
Going green helps reduce or totally eliminate indoor air-quality problems. Additionally, creating good ventilation so that a home or office building can "breathe" greatly lessens any harmful effects on the quality of air inside the structure. To go green in businesses is excellent also for workers and clients as eco friendly construction practices reduce the danger of inhaling harmful fumes and chemicals.
More About Eco Friendly Construction
With eco friendly construction there are companies today that promote products and services that support green living lifestyles for their customers. In practicing eco-friendly solutions, many of these green businesses discovered that going green can be applied to their operations as well. By doing so many businesses have found that they incur less operational cost due to reduced waste and to successful efforts to reuse materials (rather than buying new ones). Going green requires a small investment on the part of the business and may be further enhanced by using recycled office supplies and avoiding plastics in general. Little things really do make a big difference!
Today going green is not only a trend or fashion, rather it is more of a requirement for all of us. Local and international laws are now being adopted that require the construction industry to comply with the construction of green buildings. Adopting measures to reduce waste and encourage the use of eco-friendly materials is needed before irreparable damage is done to the environment
Eco friendly construction is a wise decision for anybody who plans to build a house or a new business office or to remodel their home, kitchen or bathroom. It not only ensures that we avoid harmful effects on our health, but it also benefits the planet and future generations as well.