Local Construction Company in Central, MN— When considering a home improvement project, there are a variety of different things to consider. One of the biggest considerations is who to hire for your home remodel project. Choosing who works on your home is not something that should ever be taken lightly!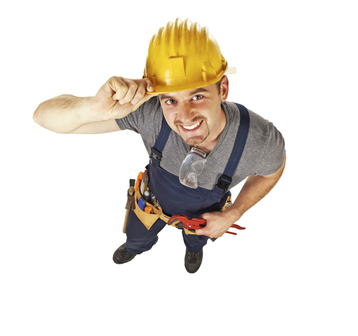 We suggest that the local construction companies in central Minnesota are your best options to consider. By hiring a local construction company you are not only invigorating the local economy, but you're also helping to strengthen the overall sense of local unity by taking pride in the quality business services available to you right here in central MN.
In fact, we strongly encourage you to hire a local builder or local general contractor, as opposed to hiring someone that travels from outside your community or that is associated with a chain construction firm. Chances are you'll get more personalized service and a better product overall. Below are three more reasons to hire a local contractor for your next home project.
Three Reason to Hire a Local Construction Company
Word of Mouth –
Reputable local companies always have "word of mouth" referrals that are deeply rooted in your community. Just ask your neighbors! They will help you out greatly.
Don't allow yourself to be taken by fancy marketing campaigns of larger construction companies that are not connected to your community. You'll often find that larger companies care more about the sale than about offering you a quality construction product, and quality home improvement services matter big time!
Quick Turn Around –
For many jobs, you need to make sure that you get someone to help you out swiftly. Some times fast turn around is important when certain home improvement projects need to be done. Very often local professionals are able to work with your timeline and needs, thereby offering you greater flexibility and assistance than their out-of-area counterparts.
Community –
The strength of the local economy relies heavily on the business patronage of those within a community. If you live in higher population areas such as St Cloud, Sartell, Waite Park, and Sauk Rapids, your best option is to get service from someone that is located within 15-20 miles your area. They will not only do great work, but they know that their reputation is on the line and will no doubt do an excellent job on your home remodel or improvement project.
Hopefully, the above suggestions have encouraged you to hire a local construction company for your next building project. To assist you even more, check out the following tips.
Local Construction Company Tips
These tips are especially helpful if you are planning to undertake a home remodel project such as kitchen remodeling, bathroom update or basement finishing.
Tip #1 —
A piece of advice that you should definitely consider in regards to finding the best local construction company for your needs is that you don't want to choose a contractor based on cost only. You need to make sure that the builder engages in business practices that suit all of your needs, monetary and otherwise. This may mean interviewing at least two central MN construction companies, or a few different local construction companies to determine who is the best fit for your project.
Tip #2 —
Also, know that written estimates should be free and insightful enough to give you good information about the price of your remodeling project. From this project estimate, you can determine if the work is in line with your budget for the results you desire.
Tip #3 —
Make sure to determine a budget amount that is sufficient to cover the costs associated with the work you want to be done on your home. If you don't take the time to determine a budget you can afford, you may end up overspending. This would not be a good thing for you or for your St Cloud general contractor.
Tip #4 —
Contact a few different local construction companies and ensure that they are licensed, bonded, and experienced. Good experience will help you make the right decision and give you peace of mind that your home improvement project will be done right, the first time around!
Until next time…
~~~
Craig Schoenberg owns Schoenberg Construction, a quality Local Construction Company in Saint Cloud, MN. Give him a call today at 320-252-0911 for your no-obligation consultation.