Taking just 3 minutes to read Craig Schoenberg's advice
 could save you thousands of dollars and help you avoid building problems and project cost over-runs.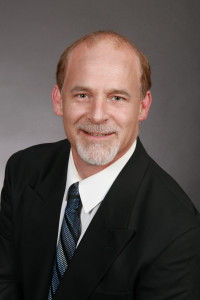 How to Compare and Select the Right General Contractor in St Cloud MN for Your Home Remodeling Projects
So, you've made the decision to remodel your home. Congratulations! Whether your home improvement project is a bathroom remodel, kitchen upgrade, basement finishing, addition, or any combination thereof, remodeling is sure to improve the look and feel of your home.
Undertaking a remodel is very exciting—and your remodeling investment will also increase your home's value, giving you both a short and long term result for your money. In the short term, you'll enjoy your house more on a day to day basis—and in the long term, you'll see great financial payback when you sell your property. These benefits are a lot more substantial than what you get from an investment in something like a new car. (Not that new cars are a bad thing—they just don't hold their value over time like home improvements do.)
Why Finding the Right Contractor is So Important
When done right, home remodeling is a great investment. But when it's done wrong with shoddy workmanship, cheap materials, or other methods of cutting corners, it's not a good financial choice.
We've all heard horror stories about incompetent contractors—or worse, contractors who stole money from their clients. These types of stories just get my goat. In fact, I was shocked, embarrassed, and downright angry to find out that, according to the Better Business Bureau of MN/ND, complaints in 2013 against general contractors ranked #6 and construction and remodeling services complaints ranked #5 (up from #7 in 2011).
I always do the job right and treat my customers very well. That's how my dad ran the business when he owned it, and that's how he taught me to run it when I took over back in 2006. Because of this honest and fair approach, I operate a top-notch construction business in central MN. In fact, we are celebrating our 41st year in business!
My Advice for You
Over the years, I've noticed that some people would rather hire less than reputable contractors to do their jobs simply to save a little money—and as a contractor who emphasizes quality and professionalism, this concerns me very much.
Let me be clear—I'm all for competition, excellent workmanship, good pricing, and ethical business. In fact, this is one of the main reasons that I'm a board member for the Central MN Builder's Association (CMBA). They have a code of professional conduct that is in place to protect you!
However, it bothers me to see good people risk their hard-earned money on contractors who are, well… just not very talented or competent. You can probably guess which contractors I'm referring to—the ones who end up on the wrong side of the BBB and the ones who cause many people to get slightly nervous when they consider hiring contractors.
I enjoy helping and educating homeowners on choosing reputable general contractors. That's why I created a remodeling and construction contractor evaluation checklist with a set of standards to help you choose the right contractor for your project. This high set of construction standards will allow you to judge whether or not a contractor is qualified to do your job.
For example, one of the high standards I outline on this checklist is that you are entitled to know EXACTLY what you are getting for the price quoted—and the only way for you to know what you're being quoted is to get an extremely detailed bid.
However, the process of giving an extremely detailed bid takes a lot of time and costs a contractor money—and this is the very reason that contractors who are less than trustworthy will not give you all the details you deserve in their bids. In many cases, this is when they resort to unethical sales tactics and begin pressuring and manipulating you to buy from them even though you don't fully understand what you are getting for your money. This stuff drives me crazy!
Knowing what construction standards to look for and evaluating all contractors by these standards is key—and, as I stated earlier, you want to know this information before you hire a contractor, not after. Why? Because this one step can save you thousands of dollars and much pain and suffering during your construction project.
Seriously. Take my word for it and research all contractors before hiring them to do your work! My message is getting through to you, right? Do your research before—not during or after—work begins on your home improvement project. Promise yourself that you will not skip this step!
"Okay, Craig. Tell Me How to Decide Who to Hire."
So, how do you go about choosing a central MN general contractor who can do your home remodeling project the right way? Look for evidence that supports the qualities a contractor and his company claim to have.
What should you look for in a contractor? These four qualities matter the most:
Stability
Reputation
Professionalism
Workmanship
Did you notice that cheapness isn't a quality on this list? Well, there is a good reason for that—cheapness is a terrible reason to hire a contractor for your remodeling project, especially if you want the work to hold up over time and to increase the value of your home. I'm certain that makes sense to you.
Before you hire any contractor to work on your home, insist that each candidate show you concrete evidence that he or she values the four qualities listed above.
How can you do that? Fortunately, it's easy. Just give me a call at 320-252-0911 and I'll show you.
Really, I will show you for free and with no strings attached—and more importantly, I promise that you are not obligated in any way to me. I really just want the opportunity to educate you on how to choose the best contractor for your home improvement, remodeling, or custom construction project.
If you use the standards and the remodeling and construction contractor evaluation checklist I've been talking about, I guarantee the chances are excellent that you'll know EXACTLY what you are getting out of your construction project for your hard-earned money. And that's a very good thing!
Talk to you soon…
Respectfully,
Craig Schoenberg
2nd Generation Owner
Schoenberg Construction, Inc.
3040 36th Ave SE
St Cloud, MN 56304
(320) 252-0911