Suggestions on How to Do Home Improvements Wisely—
Everyone who owns a house, in time, will think about or consider doing home improvements. This is naturally the case as everyone wants a house that they can live comfortably in and adjust to fit their lifestyle and needs. For some, planning home improvements is an easy task, while for others it is a more difficult endeavor (please get help from a professional and trust-worthy builder if you find home improvements difficult).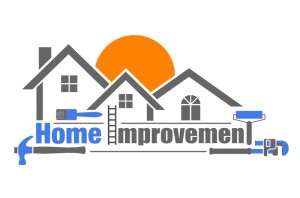 Whether you find planning home improvements easy or more complex, you will need to explore the different ways things can be done to improve the look of your home and the many options that will improve the functionality of a house. Let us help you get started!
Home Improvements — Suggestions & Tips
Tip #1—Online Research

One of the most basic things that you can do when thinking of home improvements is to browse different websites on the internet that specialize in remodeling or home decorating. There are lots of online communities and forums that are dedicated to discussing the different techniques of home remodel options and decorating choices. You will be able to learn from the past experiences of people who have undertaken remodeling tasks and learn from what they have discovered during the process. Some might even be able to recommend or suggest better ideas for you to consider when thinking of and planning a remodel project for your own home.
Tip #2—Advice from People You Know
You can consult friends or family members that have recently completed home improvements. You will be able to get suppliers and other relevant and useful information from them as well as ideas, suggestions, and recommendations for your home renovation plans. Your friends and family members will be able to share with you in detail their experiences about what went right with their remodeling and what pitfalls to avoid. You can also ask for advice on budgeting, especially if they are willing to share with you the amount of money that they spent on their recent home remodel project.
Tip #3—Shop Around Locally in Central MN
When you decide on the design that you want to implement in your home, you can then go around and shop for the items that you will need. Certain home supply stores sell quality items at better prices than others, so make sure that you take the time to make a price comparison for the items that you will need to use when renovating. This is also true for decorative pieces and furniture. Make sure also that you allow sufficient time to shop around — most people underestimate the time needed to do proper research. Remember to compare both price and quality of the items that you are considering buying. This will definitely help you to spend your money more wisely and evaluate the quality of the items that you purchase.
Have fun planning your home improvements!
~~~
Craig at Schoenberg Construction is one of the best Home Improvement Contractors in St Cloud. Craig always gives honest, fair bids with no lowball, fake pricing, plus there's no sales pressure, EVER. He never uses cheap materials and never engages in sloppy workmanship, and his company is known as one of the top home renovation companies in the Saint Cloud Minnesota area because he INSISTS on doing every job EXACTLY right.
Give him a call today at 320-252-0911 for your no-obligation consultation.