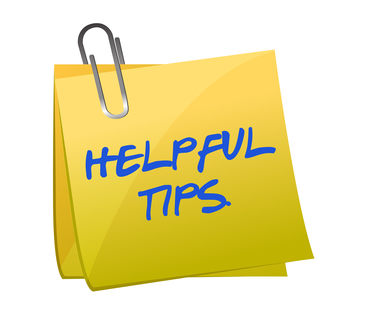 Choosing a Contractor— Whether it's time to remodel your Saint Cloud MN kitchen, bath or basement or time to build your dream house, it's important to make sure that you hire the right residential construction company in Saint Cloud for the job.
To help you make the best decision about who to hire for your project, simply follow three building tips. They are to (1) follow our essential pieces of residential construction advice, (2) spend a little time, and (3) address your worries. Keep reading to learn more.
Very importantly… Choosing the best construction company for your needs is a decision that must be made with care and awareness, so do not rush yourself through this process. Time is on your side and making a rush decision could cost you more than money. It could cost you peace of mind, too.
Choosing the Right Contractor for Your Project
3 Tips on How to Select the Right One
Tip #1 — Essential Pieces of Residential Construction Advice
If you follow these three pieces of advice, you are guaranteed to be well on your way to a highly successful construction project. (Note: We share even more details about this advice a little later on.)
Determine Your Needs & Wants — Doing so will help you define the "Scope of Work" for your project
Do Your Research — Find the builder who has the skill and qualities you need and deserve
Get a Quality Estimate — Details are the key and give you the best information from which to make a final decision
Tip #2 — Spend a Little Time
So how do you go about choosing a Saint Cloud MN Remodeling Contractor or Home Builder who can construct your project the right way? Easy, simply look for evidence that supports the qualities a contractor and his company claim to have.  You want to look for qualities such as stability, reputation, professionalism, and workmanship as well as honesty, helpfulness, and sincerity. To learn more about looking for evidence of a good contractor we suggest you take a few minutes from your day and read our informative article on How To Compare Local St Cloud MN Remodeling Contractor & Builders. You'll be glad you did.
Tip #3 — Address You Worries
When comparing contractors, you should address the five most common concerns listed below that many homeowners worry about when hiring builder. Then ask yourself if the contractor you are considering hiring directly addressed these worries. At Schoenberg Construction we address them. Please don't work with someone who doesn't.
Homeowners are afraid they will hire a crook.
They are afraid of the "hidden" costs.
Most homeowners fear, that after spending all that time and money, they won't have what they wanted
They are concerned about the disruption that remodeling/building brings.
Homeowners fear losing control of both their home and finances during the remodeling/building process.
(Read Full Article on 5 Most Common Homeowner Concerns)
Please know that if you have any questions or need further advice just give us a call at 320-252-0911 or send us an email. If you follow our building advice and tips you will surely find, hire, and work with the best Saint Cloud MN contractor for your project.
Craig at Schoenberg Construction is one of the best Saint Cloud MN Home Remodeling Contractors & Builders. He always gives honest, fair bids with no lowball, fake pricing and there's no sales pressure, EVER! Craig never uses cheap materials and never engages in sloppy workmanship, and his company is known as one of the top construction companies in the St Cloud MN area because he INSISTS on doing every job EXACTLY right. Give him a call today at 320-252-0911 for your no-obligation consultation.
~~~
As Promised… Even More Details on the Essential Advice You Must Follow for a Successful Residential Construction Project
Determine Your Needs & Wants
You must take some time to write out some information about your new home or home remodeling project, including your wants, needs, dreams and budgets. Without properly assessing your project requirements and budget constraints you'll find that it is nearly impossible to achieve the results you desire at a price that works for you. In other words, be honest and clear about what you want to build and how much you are willing to spend to construct it before you go about contacting contractors.
Do Your Research
Make a list of the builders that have the most experience in the type of construction that you want to have built for you. Once you have a list of builders, simply do a bit of research to determine which contractors appear to be the most qualified to work with you on your construction project.
While doing your research, we suggest you make a list of the qualities you are looking for in your central MN general contractor. The contractors who possess the most qualities stay on your list. Then, from your list of potential contractors, you will want to work your way to a short list of 2 but no more than 3 top choices.  Keep your list of qualities in mind (i.e. honest, no-pressure, professional, reputable, experienced, stable, trust-worthy…) as you proceed to the next step.
Get a Quality Estimate
Another important item to consider in regards to hiring the right construction company is to get quality estimates. When getting estimates, keep in mind that the final cost of home construction relies heavily on how the home plans/designs are drawn and on your particular choices (i.e. granite or laminate countertops, vinyl flooring or ceramic tile, real stone siding, stamped concrete…). Both of these factors greatly affect the scope of work for your project and, in turn, the building costs.
The right contractor is willing to advise you on finalizing your project design plans and willing to help you make the best choices and selections for your needs and your budget. Never agree to proceed on a project with a Contractor that doesn't offer you a detailed estimate that outlines EXACTLY what you will get. Moreover, be sure to:
Take your time and consider the scope of work on your project and how it affects the final cost
Look over the information thoroughly and do your best to compare "apples to apples"
Carefully analyze the estimates and ask questions of the contractor when and where needed. A quality contractor is always willing to answer your questions (Note: doing so demonstrates the qualities of helpfulness and service)
Know this: Every estimate is different, so you MUST be informed about what is included or not in the estimate for your home remodel project. Unless you properly review and analyze your remodeling estimates you can't possibly determine which St Cloud residential remodeling company is the best one for your project.