Remodeler St Cloud, MN: The Five Most Important Questions to Ask Your Remodeler Before Getting Started—
Whether you're completing a total kitchen renovation or adding on several new rooms to your home, it's important to make sure you're on the same page with your Saint Cloud remodeler before getting started.
The key to a simple and enjoyable remodeling experience is to begin from the most important starting point: Asking Questions. Asking your remodeler the following five questions will help you to prevent unpleasant surprises along the way.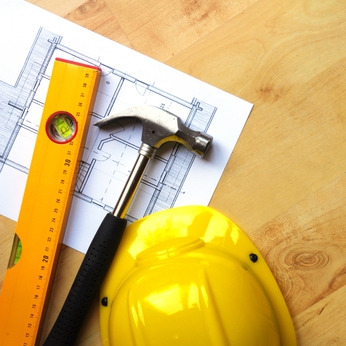 Five Key Questions to Ask Your Remodeler
Do yourself a big favor and take the time ask your remodeler the following questions (and more if you have them). You'll be glad you did because getting educated about your remodeler is the BEST way to ensure you hire the right one for your job.
1. What Kind of Experience Do You Have on Projects Like Mine?
Though a contractor with commercial renovation experience might be able to scale down to a residential project, it's best to find a remodeler who has experience completing projects like yours. Always ask your remodeler about his or her experience in projects of similar size. Construction companies who specialize in a particular area will have more knowledge and provide better work. Find out how many successful projects have been completed and how long the company has been in business. It's also a great idea to get references from other satisfied customers.
2. What Will the Project's Timeline Look Like?
Before the project gets underway, get an estimate of the timeline you should expect. Find out when the contractor will work and whether you should expect work to be completed on weekends or during evenings. It's important to make sure your family's schedule won't be disrupted too much by the ongoing construction. Additionally, be sure to keep in mind that the time a company spends on the job could correlate with the quality of work you receive. Make sure the company you hire prioritizes your work and doesn't simply try to squeeze you in between other projects.
3. Will I Need Any Permits or Additional Insurance Before Remodeling?
Your project could require permits before work begins, or you might need to make sure that the finished product will fit in with zoning requirements. An experienced contractor will know which permits you'll need and how to secure them before getting started. Ask your remodeler about liability and employee insurance coverage, as well. By covering these questions in advance, you can ensure that you won't be liable for any worker injuries.
4. How Do You Approach Remodeling Projects of This Size?
Remodelers who are experienced in handling projects similar to yours ought to be able to tell you how they approach the remodeling process. Finding out how your remodeler views the project will help you determine what kind of service you can expect. You can also get an idea of the company's experience and their philosophies on the benefits of remodeling. Look for a contractor who you'll feel comfortable working with.
5. What is Included in the Project's Bid?
Finally, be sure to find out what services and materials are included in the project's bid. Remodeling typically brings along unexpected costs, as contractors might run into additional expenses as they begin tearing out walls and pulling up carpets. Find out how much leeway is included in the bid and make sure your budget has some additional room. Discussing the bid carefully with your remodeler will also help you to prevent misunderstandings and miscommunication that can derail the project's progress later on
Craig at Schoenberg Construction is one of the best Saint Cloud MN General Contractors. He always gives honest, fair bids with no lowball, fake pricing and there's no sales pressure, EVER! Craig never uses cheap materials and never engages in sloppy workmanship, and his company is known as one of the very best construction and remodeling companies in town.
Give Craig a call today at 320-252-0911 for your no-obligation consultation.