Determining the total home building cost you may expect to incur can be a daunting and mind-boggling experience. But the good news is that simply following a plan and exploring some options can save you a lot of time, money and bother.
Below are 5 helpful tips to help you in your efforts to determine accurately the home building cost for your next construction project.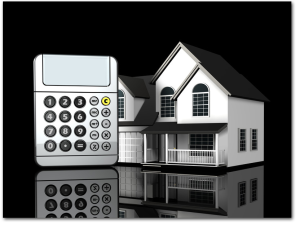 5 Home Building Cost Considerations
Home Building Cost Consideration #1 — Make a plan
Decide on the location of your new house, the size of home you prefer, the amenities you want, and the floor plan of the house. Determine the amount of money you have to spend and how you will finance the purchase of land, construction, and utility installation. Decide how much of the work you can do yourself and how much work must be hired out to someone else to perform.
Consideration #2 — "Location, Location, Location"
This mantra is the old realtor's slogan and they are right. The location of the town or city in central MN where you plan to build your new home will determine the price of the land. Bigger houses and larger lots will give you a clue to the value of a lot. A real estate broker is your best bet for the best deal on land. Real estate brokers know the available properties and the asking price and can negotiate a lower price for the land you want for your new house. Real estate brokers charge a fee. That fee is negotiable. If you cannot get a lowered fee go to another broker. Remember, it is a buyer's market now, and you can use that fact to your advantage.
Consideration #3 — Review and Rework the Floor Plan
Amenities and floor plan complexity add to the expense of a new house, and the more complicated the floor plan the more you will pay. The larger the floor plan means you have more labor and materials. All amenities and decoration on the interior and exterior add to the expense of labor and materials and that increases the expense of a new house. Therefore it would be prudent to revisit each choice you make and consider if the option is one you can live without. If so let it go, but if not keep it and rest assured that you made a mindful decision.
Consideration #4 — Financing

Financing and realty expenses should be a major consideration in constructing a new house. If you can pay for all expenses with ready cash you are going to get the best deal from St Cloud MN area builders, real estate land sellers, and other companies you will have to deal with during your home building process. Most people cannot pay for all the expenses of constructing a new house with ready cash. One way to raise capital is to convert assets to cash. You can also consider the net return on the sale of your present house (if you have equity) as an offset to the expense of constructing a new house and buying the land for it.
Consideration #5 — Get Creative with Your Research
There are companies that offer custom pre-made houses. These houses are factory made, assembled, disassembled, and packaged to ship. You can investigate the kits offered on the internet. There are multiple options in floor plans and designs to chose from as well as a variety of price points. This is a great way to get an idea of what you can realistically expect to get for your money when thinking about building a new home. Of course, you may opt for a custom built home in central MN rather than a pre-made one, but at least you'll have some ideas of pricing to use as a gauge. However you want to do it, just be sure you do your research and get educated about the true costs of home building.
Consult friends, coworkers, and family who have had a house built and contact the St Cloud General Contractor they used and consider hiring him to build your new home. Note also that there are several internet sites that have customer reports on home builders. Find those sites and narrow down your potential contractor list based on the reports you find on the Saint Cloud MN contractor you hire.
Minimizing your home building costs is nothing you cannot handle. Just:
Make a list.
Make a plan.
Work the plan.
It really is that simple.
~~~
Craig at Schoenberg Construction is one of the best St Cloud Home Building Contractors. Craig always gives honest, fair bids with no lowball, fake pricing, plus there's no sales pressure, EVER. He never uses cheap materials and never engages in sloppy workmanship, and his company is known as one of the top home renovation companies in the Saint Cloud Minnesota area because he INSISTS on doing every job EXACTLY right.
Give him a call today at 320-252-0911 for your no-obligation consultation.