Construction Loans Saint Cloud MN— Finding the right construction loans for your new home, or your next building or remodeling project could feel like a balancing act. Here are the basic types of loans that you will be dealing with before, during and after construction: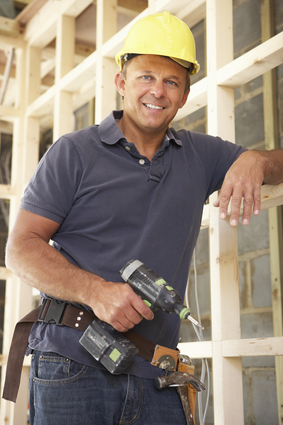 Option #1 Bridge Loans
These are short-term construction loans designed to span the monetary gap between the closing of your new home and the closing of your current home.
As the name implies, this type of loan provides a financing "bridge" for beginning construction of your new home while you sell your current home. Your current home serves as collateral for the bridge loan. Typically, financial institutions charge a slightly higher interest rate for this type of loan, along with processing and administrative fees.
Most residential bridge loans are written to last for six months or less. You have to be able to afford to carry the three loan payments: the old mortgage, the new mortgage, and the bridge loan, until the closing on your old home.
Option #2 Construction Loan
Construction Loans provide the financing for the construction of your new home. When you're building a new home, most financial institutions require you to take out a construction loan rather than a conventional mortgage. The construction loan is often blended into a conventional mortgage once the house is finished, in many cases without any additional fees.
Under a construction loan, a builder receives "draws" from the bank as various phases of the construction is completed. The final draw comes when the house is completed. The number of draws depends on the bank and how much upfront money you put toward the construction of your new home. Most banks charge a set fee for each draw. In addition, some financial institutions charge administration fees and a higher interest rate for constructions loans.
Option #3 Conventional Mortgage

Your Conventional Mortgage is the type of loan you will likely have once your new home is finished. Conventional mortgages typically run 15 or 30 years, with the 15-year mortgage usually carrying a slightly lower interest rate. Most financial institutions will allow you to buy down your interest rate to a lower rate by paying points up front. Each point costs one-hundredth of the amount you are mortgaging. For instance, a point on a $100,000 mortgage would cost you an extra $1,000 as part of your mortgage application fees.
Typically, each point that you purchase reduces your interest rate by a quarter of a percent. The conventional wisdom is that buying points is a good investment if you plan on owning your home for five or more years. Each point can save you thousands of dollars in interest over the life of your mortgage. Points also are deductible in many instances on your federal income tax return for the year in which you take out your mortgage.
~~~
Craig at Schoenberg Construction is one of the best Home Remodeling Contractors in St Cloud and Central Minnesota. He always gives honest, fair bids with no lowball, fake pricing. And there's no sales pressure, EVER! He never uses cheap materials and never engages in sloppy workmanship. Plus, his company is known as one of the top construction and remodeling companies in the Saint Cloud MN area because he always insists on doing every job exactly right.
Give him a call today at 320-252-0911 for your no-obligation consultation.
Why Work With Schoenberg Construction
What We Value
Honesty
Integrity
Trust
Satisfaction
What We Do
Specific, Accurate Pricing
Highly Skilled Carpenters
Reliable, Skilled, and Valued Subcontractors
Top, Quality Materials
Unbeatable Customer Service
What You Get
75+ Years of Combined Custom Construction Experience
The Project of Your Dreams for the Price You Were Promised
Article Written by Tammy Crosby-Editor, Dream Designs