So you want to know more about how do construction loans work? We are happy to answer that question for you. You see, construction loans differ from home mortgage loans, although there are some similarities. This article gives you an overview of the important details of this type of loan. We highlight important points to bring ease of understanding to a complex topic.
The best way to decide if you should get a construction loan is to get educated. So let's get to the business of understanding how construction loans work. (Keep reading to learn more.)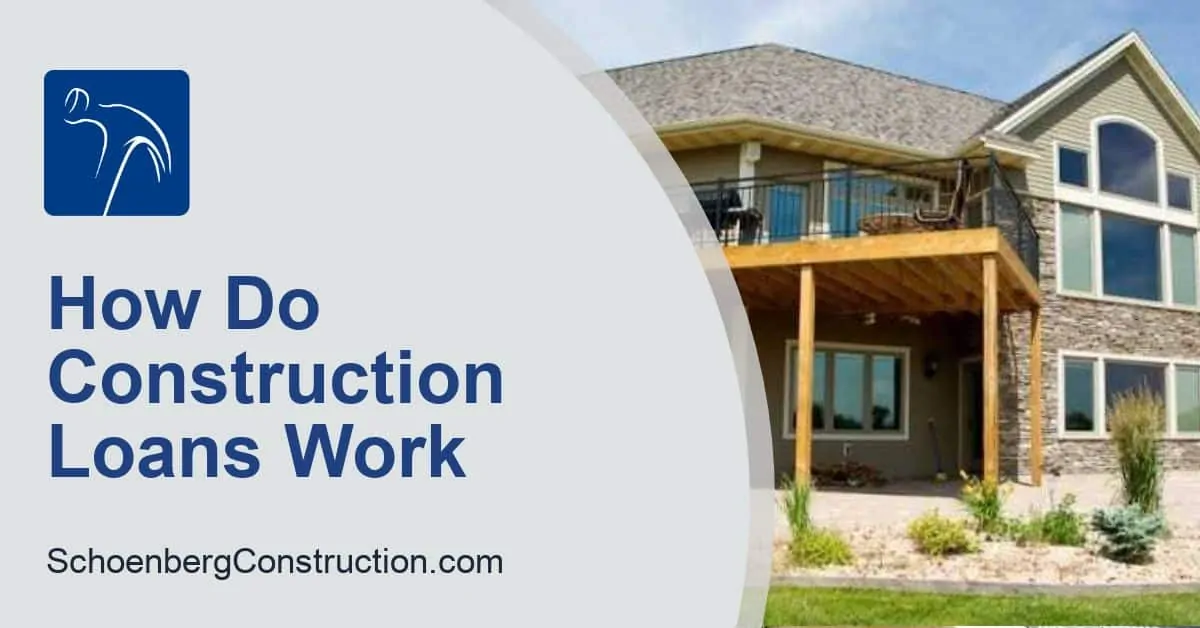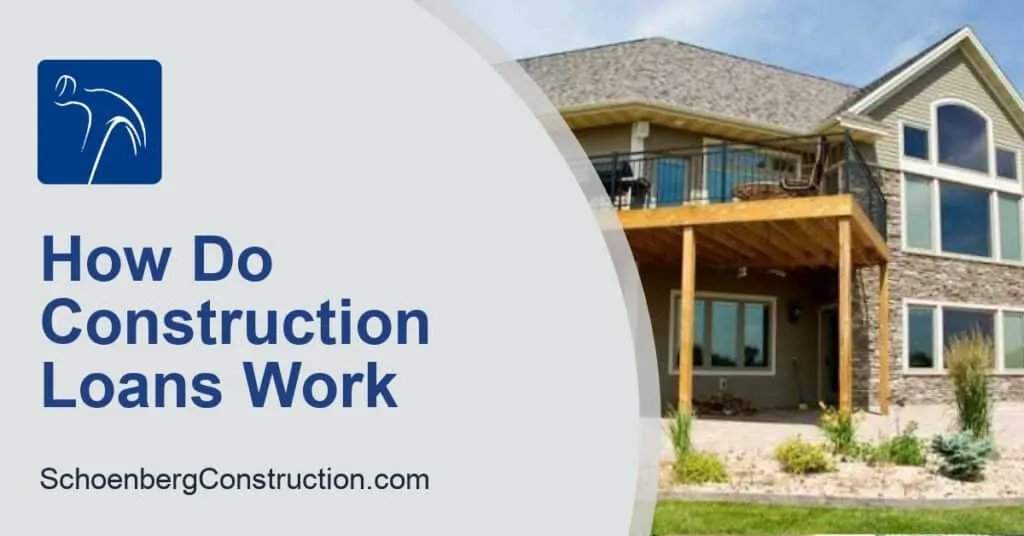 What Is a Home Construction Loan
Determining what type of home loan to get can be a bit confusing at first. There are many variables to a construction loan, many of which are dependent on your finances. Still, here are some of the most common ways this type of loan works:
Short-term, usually max of one year
Higher-Interest rates
Variable Rates
Interest-Only Payment
Lenders track the progress of the build.
Payments are made in stages as home construction progresses.
Payments are made directly to the builder and/or suppliers and subcontractors. (These payments are sometimes called construction draws.)
Once a Certificate of Occupancy is issued, a "new" mortgage is required.
There are specific guidelines you must follow to get a home construction loan. Further, there is no collateral for your new home. (Think not-yet-built and so nothing to take possession of.) But, more about this later. First, let's discuss the types of loans.
A Few Types of Construction Loans
There are many construction loan options available today. Below, we discuss the three most common ones.
(1) Construction to Permanent Loans. This type of loan provides funds to build the new home and to mortgage it once constructed. They are single close loans and tend to be more economical.
(2) Construction Only Loans. This loan, as the name implies, is for the construction phase only. They are also called "stand-alone" or "two-close" loans. With this type of loan, you'll also need to secure a mortgage which means two separate closings for the loans. This means this type of loan can be costlier. This loan may be right for you if you have a lot of cash on hand.
(3) Renovation Loans. These come in many forms and are dependent on how much financing you need. For remodels up to $10,000, an unsecured personal loan is a good option. Unsecured loans do not require collateral but you will most likely need a good credit score to get one. Another funding option for this type of loan is to take out a home equity line of credit (HELOC). With HELOC loans, you borrow against the available equity in your home.
How Construction Loans
If you are looking to build a new home, this loan is for you. An incredible benefit to loans of the type is that they can make your custom or dream home a reality! Funding options of this sort are a gift. They fill the gap from the start of construction until completion, and this means you do not have to wait until you had all cash to proceed. Let's be honest, for the majority of us, cash financing is not practical. (Even Dave Ramsey acknowledges that most people need debt to own a home!)
Yet, a construction loan may or may not cover the cost of land and the new home. How much financing a lender will offer you for this type of loan depends on your financial picture. (Think available cash, income stability, debt-to-income ratios and the like.)
Securing a construction loan takes more work than buying a home (sorry, it's true). First, you will need to provide the same documents to the bank as if you were securing a mortgage for a home. PLUS, you'll need to provide the bank with the documentation outlined below. With the new home, there is no collateral and so banks see this type of loan as a bigger risk. To apply for this type of financing, you'll need:
House plans and specifications
Budget (and probably also a Sworn Construction Statement)
Project Timeline
Your Builder's References and Financial Information (possibly)
Contract (eventually)
Payment/Draw Benchmarks and Schedule (eventually)
Your home will likely end up costing you more than you originally thought. To reduce the stress — should this happen– it is wise to have a cash cushion available to cover any budget overruns.
What Costs Do These Loans Cover?
Construction loans are specific to the cost of constructing the home. These loans cover costs such as:
Permits
Materials
Carpenter Labor (framing, roofing, exterior, interior finish… )
Subcontractor costs (drywall, HVAC, electrical, plumbing…)
Landscaping
Financing costs for removable items such as furnishings are not allowed for this type of loan. Some banks will allow the financing of appliances.
Am I a Good Candidate for This Type of Loan?
Above all, you need to qualify for the loan. To do so, again, think of mortgage qualification. Things such as stable income, available savings, and repayment ability are essential.
Further things you will likely need to qualify to include:
Good credit score
Verifiable, stable income
Low debt-to-income ratio
20% down payment cash
Ok, that's it for our quick and simple overview of construction loans. We hope you found this information on How Do Constructions Loans Work helpful.
Until next time, happy home building!
Related Resources from Our Blog
~~~
Craig at Schoenberg Construction is one of the best Home Remodeling Contractors in St Cloud and Central Minnesota. He always gives honest, fair bids with no lowball, fake pricing. And there's no sales pressure, EVER! He never uses cheap materials and never engages in sloppy workmanship. Plus, his company is known as one of the top construction and remodeling companies in the Saint Cloud MN area because he always insists on doing every job exactly right.
Give him a call today at 320-252-0911 for your no-obligation consultation.
Why Work With Schoenberg Construction
What We Value
Honesty
Integrity
Trust
Satisfaction
What We Do
Specific, Accurate Pricing
Highly Skilled Carpenters
Reliable, Skilled, and Valued Subcontractors
Top, Quality Materials
Unbeatable Customer Service
What You Get
75+ Years of Combined Custom Construction Experience
The Project of Your Dreams for the Price You Were Promised
Construction Loan Resources