Four Ways to Narrow Down Your Choices During a Home Remodel—
If you've spent much time looking at products and selecting colors or materials for your home remodeling project, you've probably noticed one thing above all else—there are a lot of choices!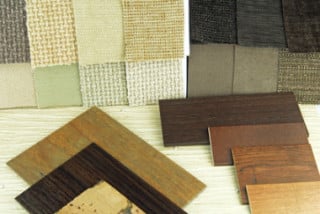 How can you even begin to choose the best material for your kitchen countertops, let alone choose a countertop that: 1.) is an appealing color and pattern that will match your current décor, 2.) is easy to decorate around if you decide to change up the room, and 3.) effectively hides scuffs and stains? You need to be highly aware of the beast that is product overwhelm before you begin looking and take action to tame it before the amount of choices you have to make gets out of hand.
How to Narrow Down Your Remodeling Product Selections
Here are four easy ways to narrow down your choices during your St. Cloud, MN home remodeling project:
1. Choose Products With Care
When you first begin looking at materials for your home remodel, you could have hundreds or even thousands of options available. You need to narrow them down ruthlessly in the beginning, taking care to limit your selections exclusively to items that match all of your needs and wants. Once you've narrowed down the list in this way, you'll have a much smaller pool of choices to work with. Of course, that's when the hard decisions begin!
2. Write Lists of the Most Important Elements
You probably created a general list of wants and needs for each element on your remodeling list near the beginning of the project. Now that you have a narrowed down list of products to choose from, it's time to revisit your original wants and needs and assign values to them. Think about which characteristics are most important and which elements you could really do without. Then, go through each item on the narrowed down list of products and choose the items that best suit your project.
3. Take a Hard Look at Your Budget
Though you probably began looking at products in a particular price range that matched your budget, it's important to reexamine your financial situation once you have the list narrowed down to a few choices. Assuming that all of your selections at this point fit into your budget, consider how each financial option would affect the overall cost of the project. Perhaps choosing a lower-priced option for one material would allow you to splurge a little on another item elsewhere that you loved but couldn't afford.
4. Make "Temporary" Decisions
Still stuck between a few final products after following the other strategies on this list? Allow yourself to make a "temporary" decision for a day or two. Choose any one of your remaining options (flip a coin or simply go with your gut feeling if you have to!) and tell yourself that it's only a temporary choice—you can still go back later and change it if you want to. After a few days of imagining your home with the option you "chose" in it, you'll most likely have a better sense of whether or not that item is the one you want or if you'd prefer to go back to one of the other options.
~~~
Craig at Schoenberg Construction is one of the best Home Remodel Specialists in Saint Cloud and Central Minnesota. He always gives honest, fair bids with no lowball, fake pricing. And there's no sales pressure, EVER! He never uses cheap materials and never engages in sloppy workmanship. Plus, his company is known as one of the best home remodeling companies in the Saint Cloud MN area because he always insists on doing every job exactly right.
Give him a call today at 320-252-0911 for your no-obligation consultation.