Remodeling St. Cloud MN: The Beautiful Results are Worth the "Messy" Process— Let's be honest: Remodeling even one area of your home can be a bit of a messy and occasionally stressful process. And you can often expect the duration of that mess and stress to be extended for each additional area of the home that you renovate. However, as anyone who's remodeled part or all of their home before knows, the beautiful finished project you'll end up with is well worth a little bit of temporary discomfort.
In fact, many people are so pleased with the remodel results from one room that they even choose to undergo the process again so that they can remodel more of their home!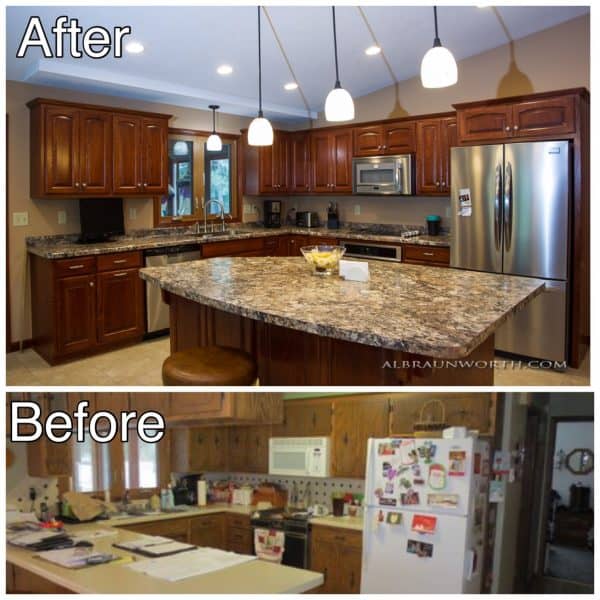 Remodeling St. Cloud MN: 4 Simple Questions to Help Guide You
If you're wondering whether or not you're up for a remodeling project in your St. Cloud, MN home, just ask yourself these four simple questions:
1. Why Do You Want to Remodel?
First things first—why do you want to remodel?
Whether the remodel is intended to increase the function or aesthetic of a room, you'll always have an easier time getting through the remodeling process when you have a clear set of goals in mind. Homeowners who aren't really sure what they want tend to find remodeling much more stressful than homeowners who know what they want and why they're doing this.
2. How Much Remodeling are You Considering?
It's also important to consider the scale of your remodeling plans before determining whether or not it's the right decision for you and your family.
If you're not willing to have part of your home unavailable or under limited access to you for the duration of the construction project, remodeling may be a difficult choice.
3. What Would You Do If You Didn't Remodel?
If you're feeling uncertain about remodeling, consider this—what will you do if you don't remodel?
Many homeowners in St. Cloud remodel because they are unhappy with a room's functionality or because they want a major design update. If you choose not to remodel, will you simply put up with your home in its current state? Will you buy a new house instead?
Carefully consider whether or not these options could be even more stressful than a remodeling project before making your final decision.
4. Are You Willing to Make a Few Sacrifices to Achieve Your Dream?
Homeowners who maintain the lowest stress levels during remodeling projects are typically those who can keep a clear eye on the prize that awaits them.
If you're willing to deal with a bit of change and mess during your remodeling project because you know you'll enjoy the incredible new space when it's all done, then you'll be just fine. It's simply a matter of reminding yourself that it will all be worth it in the end.
Are you ready to start remodeling your St. Cloud, MN home? The experienced team at Schoenberg Construction can help! Call us at 320-252-0911 today to set up your consultation and see how we can help you complete the home remodeling project of your dreams.