Wondering where the cash for that home remodeling project you've been dreaming about is going to come from?
Construction work can be costly, especially if you want it done right—but fortunately, saving the money in advance doesn't have to be stressful. Putting aside even a few hundred dollars each month will allow you to save a few thousand dollars within the first year.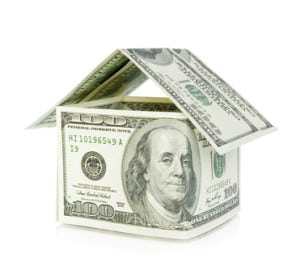 Check out our top four ways to save money for your St. Cloud home remodel project.
Four Ways to Save Money for Your St. Cloud Home Remodeling Project
1. Plan a Garage Sale
You're going to need to clean your house out anyway before you can start a remodeling project—why not make that extra time worth your while by having a garage sale when you're finished?
Garage sales are one of the best ways to make some extra cash in a weekend, and you can put the money directly into your remodeling savings fund. Best of all, your house will also feel much cleaner and less cluttered before you move into the construction stage!
2. Eliminate Subscriptions
When you're working to save more money, it's always helpful to cut out as many subscription services from your budget as possible. Though you may get a lower rate over the course of a year by purchasing a subscription, you're not actually saving any money if you wouldn't otherwise buy the product or service every single month.
Take a hard look at your budget and figure out how often you'll actually use each of your monthly subscriptions. It may be worth holding on to the gym and Netflix subscriptions, but you might not need to keep receiving the monthly boxes of makeup samples or the extra movie channels on your cable package.
3. Set Up Automatic Withdrawals to Your Savings Account
Make your savings so simple that you don't even have to think about it by setting up an automatic withdrawal to your savings account. We especially love this tip, because it works well for savings pros and brand new budgeters alike.
Each week when you get paid, have a small amount that you won't miss (such as $50-$100) withdrawn and deposited directly into your savings. Since you won't have to manually transfer the funds yourself, it's a super simple way to ensure that you're actually setting the money aside before there's a chance it can get spent on something else.

4. Earn Extra Cash on the Side
Have you trimmed your budget and already set up a regular monthly savings plan? You can still increase your remodeling savings fund each month by earning some extra cash on the side.
Though getting a small part-time job for a few hours each week is always an option, you don't have to work outside the house to bring in extra cash.
Think about how your current skills or hobbies could be made profitable and begin advertising your services to family and friends. Do you make beautiful knit baby blankets or know how to take awesome photos? You can easily turn these hobbies that you already enjoy into a side gig that will help you bring in enough cash to cover the remodeling project of your dreams.
~~~
Craig at Schoenberg Construction is one of the best Remodel Contractors in Central MN. He always gives honest, fair bids with no lowball, fake pricing. And there's no sales pressure, EVER! He never uses cheap materials and never engages in sloppy workmanship. Plus, his company is known as one of the top construction and remodeling companies in the Saint Cloud MN area because he always insists on doing every job exactly right.
Give him a call today at 320-252-0911 for your no-obligation consultation.