Remodeling a Home in Central Minnesota: The Basics— We all need a little change sometimes in the sanctuary we return to every day; our own homes. The change may be a necessity. After years of enduring weather, the roof may need some fixing or from years of wear and tear, the stairs may need to be repaired.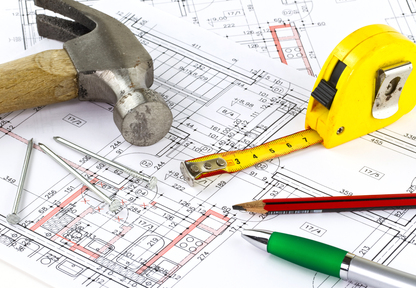 On the other hand, the desired home improvements you dream of may be due to comfort, preference or style. Maybe you may want to make provisions for the living room to accommodate a bigger entertainment system or would like to improve the drab looking façade of your home.
Remodeling a home need not be a stressful endeavor. When things go as planned, you will certainly find yourself in a newly remodeled sanctuary of your dreams. But, it may be a bit overwhelming right now trying to figure out where to begin. We are here to help you. Check out these 8 tips on how to go about remodeling a home.
8 Home Remodeling Tips

Home Remodeling Tip #1
It is always good to start with a plan. Inspect the entire house to determine what needs urgent renovation. It may be advisable to review the blueprint of your home and to determine which sections require remodeling and to what extent.
Tip #2
Allocate a budget for your remodeling project. The amount and quality of the remodeling that can be done depends on one's finances. You want to determine how much you can spend and what amount fits your budget. From this starting point, you begin to make a plan that fulfills your dreams and fits your pocketbook!
Tip #3
Seek advice from a friend who may have had his house remodeled. It is wise to get advise from someone who has undergone a home remodeling project. Surely they can give suggestions from their own experience and may even recommend a quality St Cloud MN general contractor to best fulfill the requirements of your remodel.
Tip #4
It doesn't hurt to do some research about the latest trends in home remodeling. The internet provides much information about this. So flex those hands and get ready to use those grey cells in your brain to do some research and determine what are the best choices for your home improvement project.
Tip #5
Know very clearly what you expect from the final results of your home improvement project. If you are unclear from the start, then trouble will follow. Conversely, if you are clear about your results your project will flow much more smoothly.
Tip #6
Find a trusted contractor to help you bring your ideas into reality. Ask to see photos of their previous projects and request a list of references from customers, subcontractors, and supplies. Most contractors keep a portfolio of their works so you can see how much they have done and see the quality of the work they have accomplished. A good remodeling contractor will offer you valuable guidance about your remodeling plan and will advise you on how to improve upon it. Most contractors offer a free cost estimate as well.
Tip #7
Be involved in the project. Work with your general contractor. Know the estimated time-frame within which the work should be finished, and communicate, communicate, communicate!
Tip #8
Once done, inspect the finished work. If you had a solid plan from the start and chose to work with a qualified contractor, you will be pleasantly surprised with the results of your remodel project. Indeed, the results may very well exceed your expectations.
A properly remodeled home looks better than before, yet maintains its charms all while delivering to you deep satisfaction from the wonderful home improvements you carefully planned and executed with the help of a professional remodeler. Ahhhh… how sweet it is!
~~~
Craig at Schoenberg Construction is one of the best Home Remodelers in Central Minnesota. Craig always gives honest, fair bids with no lowball, fake pricing, plus there's no sales pressure, EVER. He never uses cheap materials and never engages in sloppy workmanship, and his company is known as one of the top home renovation companies in the Saint Cloud Minnesota area because he INSISTS on doing every job EXACTLY right.
Give him a call today at 320-252-0911 for your no-obligation consultation.