At Schoenberg Construction, Inc., we specialize in delivering outstanding construction services – from home remodeling to custom homes – to all of our customers, every time.
What We Value Benefits You, Big Time!
At Schoenberg Construction we educate, guide and then we build. You see, construction is a process and many property owners are unfamiliar with exactly how this process works. It is our great pleasure to help you understand the intricacies involved in construction. Many of our competitors skip the education and guidance steps, but not us. We enjoy helping you make good choices on how to best invest your money in construction building.
We value honesty, integrity, trust, and satisfaction. We know you want to know exactly what you will get for your money, and we are happy to tell you by offering specific, accurate pricing that fulfills your vision at a price that works for you.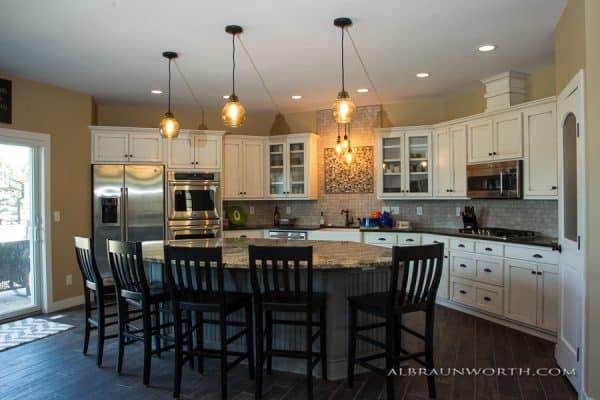 What You Get When You Hire Schoenberg Construction
75+ Years of Combined Construction Experience
Top-Quality Craftsmanship and Materials
Our Own Team of Highly Skilled Carpenters
The Best Subcontractors and Suppliers for Your Project Needs and Budget
Schoenberg Construction was founded in 1974 and from our inception we have specialized in home remodeling, custom new homes, and light commercial construction. Let's get started today building your dreams on our values! It would be our great honor to work for you.
What We Won't Do
We refuse to cut corners and never engage in shoddy workmanship, and we abhor high-pressure sales. Above all, we do not engage in dishonest building practices that trick customers into buying something they don't want, need or possibly can't afford.
More Benefits You Get When You Hire Schoenberg Construction
Our commitment to great communication allows us to offer you the best possible project bids and schedules free of surprises. We'll cover every detail necessary to make your project a success with our comprehensive construction management services. Our service to you includes detailed project planning before work begins—and outstanding coordination and management while it is completed.
To ensure a final product that completely fulfills your vision, we properly and professionally manage every phase of the construction process of your project. We've offered warranties on all of our work since 1974—and we'll do the same for you.
Once your construction project is finished, we always take the time to wrap up all those little details that ensure your complete, 100 percent satisfaction with our work. As one of the most qualified and respected builders in central Minnesota, we remain committed to offering exceptional construction services and professional onsite management.
So, if you are tired of looking at the outdated cabinets in your kitchen or the old tile floors in your bathroom, we can help. Or maybe your family needs the extra space of a finished basement or a home addition. No matter what your family's needs are Craig Schoenberg would be honored to help you complete your next construction project.
From the quality and craftsmanship of the finished product to the joy and fulfillment you'll experience for years to come after your building project is complete, your satisfaction is Craig's top priority. Schoenberg Construction serves customers throughout Central MN in cities such St. Cloud, Sartell, Waite Park, Sauk Rapids, Rice, Foley, and Saint Joseph. It would be a pleasure to work on your new home or home remodeling project.
When you contact Craig about your new home or home remodeling project, he'll provide you with expert advice to ensure that your project is completed according to your family's needs budget. Let's get started today building your dreams on our values!