At Schoenberg Construction, we stand out from the crowd because we educate and guide our customers before we build.
You see, construction is a process, and many property owners are unfamiliar with exactly how this process works. It is our great pleasure to help you understand the intricacies involved in construction. Most of our competitors skip the education and guidance steps—but not us. We enjoy helping you make good choices and helping you decide how to best invest your money in construction building.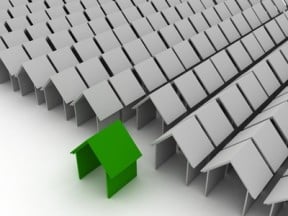 Below are the four distinctive characteristics that make us one of the best construction companies to work within the greater Saint Cloud, MN area.
Top 4 Qualities that Make Us One of the Best St. Cloud MN Remodeling Contractors & Home Builders
1. Commitment to Customer Education
You need and deserve to be guided through the building and remodeling process, every step of the way. We excel at educating our customers and helping them make decisions—and we gain great satisfaction from doing so!
2. Detailed Estimates and Customer Satisfaction
You must understand what is happening with your project. We offer you detailed estimates that tell you exactly what you are getting. When you hire us, your detailed estimate becomes the scope of work for your project, so you will know exactly what you getting for your money.
We excel at getting the job done right and delivering a final construction product that thrills our customers. Just call our references if you want to find out for yourself.
3. Excellent Communication
You deserve outstanding communication from your contractor and nothing less. We offer you regular updates about your project on a consistent basis. These communication updates are suited to your needs. Whether you prefer phone calls, email, or site visits, just tell us what works best and we'll do it.
Read more about how you can tell right away if the contractor you are thinking about hiring is a good communicator.
4. Trust
You need to trust that your contractor will always be there for you, no matter what. Craig Schoenberg offers each of his customers the following elements of trust:
Consistency: Craig sets and follows consistent routines.
Honesty: Craig will tell you what's going to happen each week. If a mistake occurs, he will always acknowledge it and offer a swift solution right away.
Promise-Keeping: Craig always keeps his word and fulfills the promises he makes to his customers.
Reassurance: Craig will be there for you every step of the way and go above and beyond to ensure that you are 100% satisfied with every aspect of your project, all the way to the final project punch-list.
Most homeowners are looking for clear indications that the contractor they're thinking of hiring is the right choice for their construction project. They want to know that the project's cost or scale won't get too far out of hand and that they'll end up with the results they set out to achieve. While some contractors might be out to swindle their customers by raising prices or underbidding projects, a trustworthy contractor will always be totally honest with you and make sure you're informed and connected during each step of the process. It would be our honor to work with you on your next building project.
~~~
Craig at Schoenberg Construction is one of the best general contractors in Saint Cloud, MN. Craig always gives honest, fair bids with no lowball fake pricing and there's no sales pressure ever. He never uses cheap materials and never engages in sloppy workmanship, and his company is known as one of the top home remodel service providers in the Saint Cloud, Minnesota area because he insists on doing every job exactly right.
Give him a call today at 320-252-0911 for your no-obligation consultation.