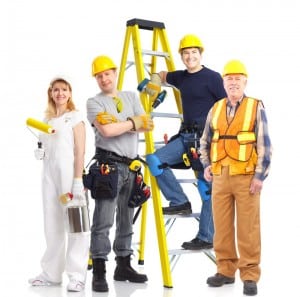 St Cloud MN General Contractor— Craig Schoenberg's #1 Piece of Advice for You:
"You must get informed before making a decision on who to hire for your construction project. I promise you that this one simple piece of advice will save you much money, time, and trouble."
Building & Remodeling Resources Central MN
Education is a major part of the home remodeling and construction process. Below are some articles and resources to help you get educated about construction. This information will reduce your risks and increase your overall satisfaction with your home improvement project. And if you haven't done so already, be sure to check out our "Choosing a Contractor" article—it's invaluable!
You can also find many more helpful construction articles on this website. And remember—if you have any questions about remodeling your home, renovating a kitchen, bathroom remodels, adding an addition, refinishing a basement, building a custom home, or anything else relating to construction—just give me a call at 320-252-0911.
I'm the owner of Schoenberg Construction, and it is my pleasure to help you understand all aspects of the construction process so you can make informed decisions that are good for you and good for your pocketbook!
Respectfully,
Craig Schoenberg
2nd Generation Owner
Schoenberg Construction, Inc.
3040 36th Ave SE
St Cloud, MN 56304
(320) 252-0911
Construction and Remodeling Articles
MN Building Regulations and Statues
Construction-Related Associations
Why Hire Us
At Schoenberg Construction we educate, guide and then we build. You see, construction is a process and many property owners are unfamiliar with exactly how this process works. It is our great pleasure to help you understand the intricacies involved in construction. Most of our competitors skip the education and guidance steps, but not us. We enjoy helping you make good choices on how to best invest your money in construction building.
Learn more about the building and remodeling construction services we offer.
We are confident in our ability to serve your construction needs with integrity, honesty, and quality. Furthermore, to ensure a final product that completely fulfills your vision, we properly and professionally manage all phases of the construction process of your project.
Our Motto: "Exacting Building Standards, Outstanding Results"
Offering exceptional value to our customers is part of our mission. We take this commitment very seriously—and to honor it, we focus on adding value to your building project in terms of both the final physical results and in terms of your emotional results. What do we mean by emotional results? Simply put, when you work with Schoenberg Construction, you get a quality building that brings you joy and fulfillment.
Your satisfaction is our #1 goal! This includes the quality and craftsmanship of the finished product as well as the happiness you'll experience long after the building process is completed. When you contact Craig, he'll provide you with his expert advice. Start building your dreams today—call Craig Schoenberg at 320-252-0911 or send him an email.
Remodeling and New Construction Photo Galleries
Custom Built Homes Photo Galleries