Master Bathroom Remodel St Cloud MN After and Before Pictures— Not all bathrooms are created equal. Just ask the homeowners in Sauk Rapids MN whose master bath just underwent a full custom renovation. The final results are stunning!
But don't take our word for it. Check out the after (and before) bathroom renovation photos shown below. These beautiful photos only begin to capture the absolute beauty of this custom master bathroom remodel, because it is even prettier in person.
When you think of all the time you spend every day in your bathroom you can begin to understand why these homeowners decided to invest in this awesome upgrade to their bath. We wish them years of enjoyment and pleasure from these awesome home improvements.
Master Bath Remodeler After and Before Photo #1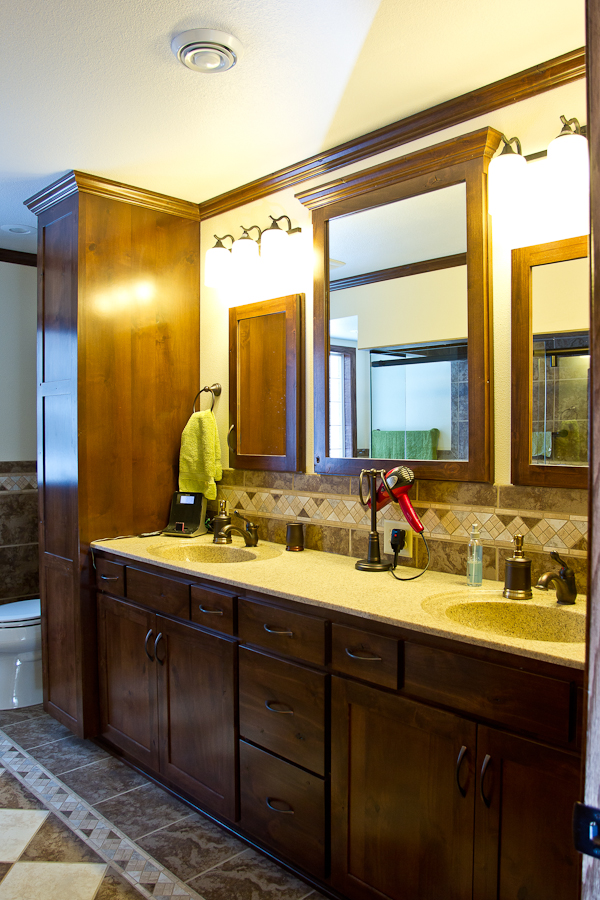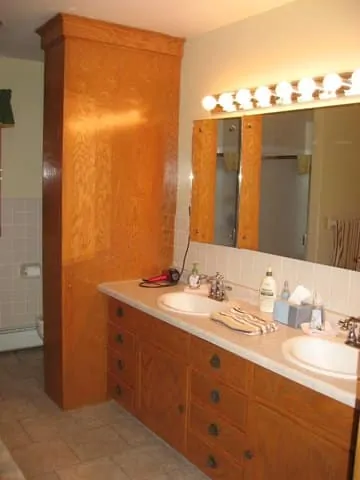 Bath Remodeler After and Before Photo #2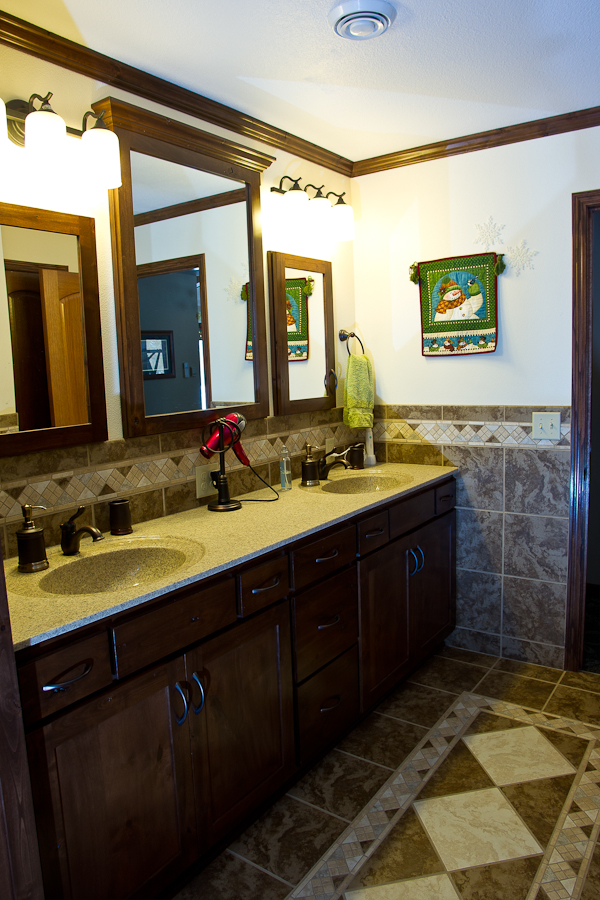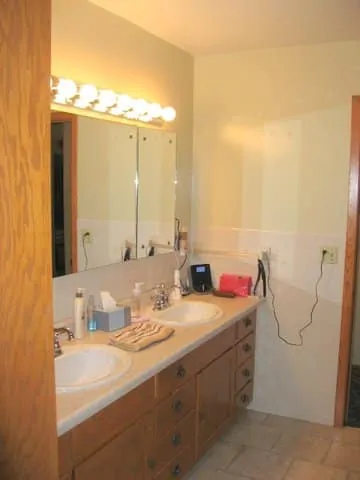 Bath Remodeler After and Before Photo #3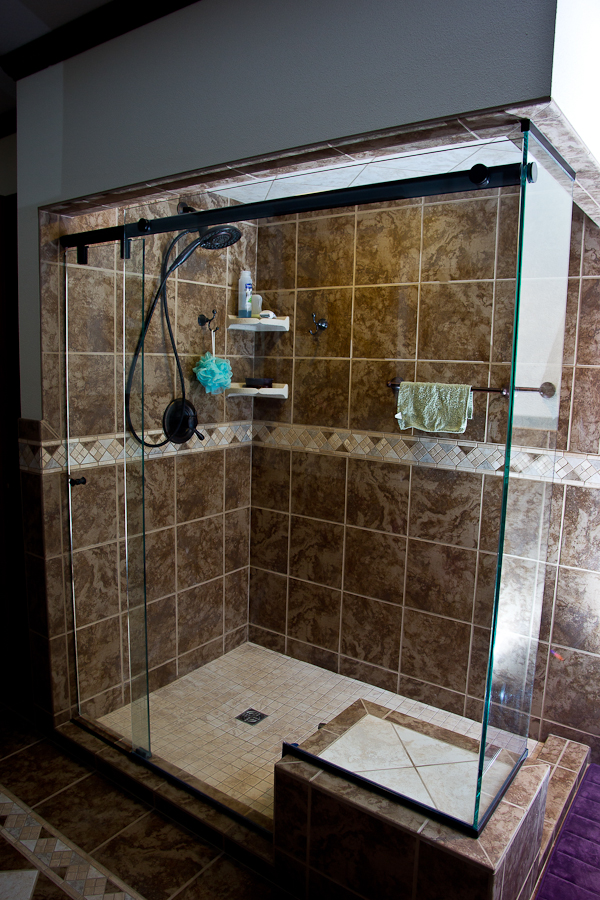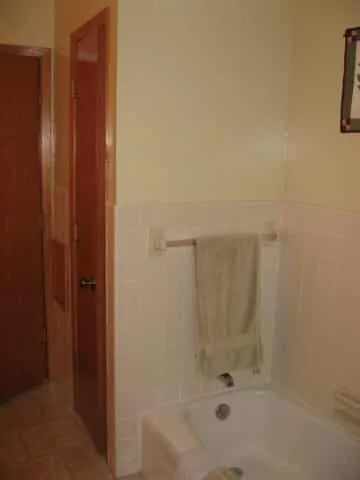 Bath Remodeler After and Before Photo #4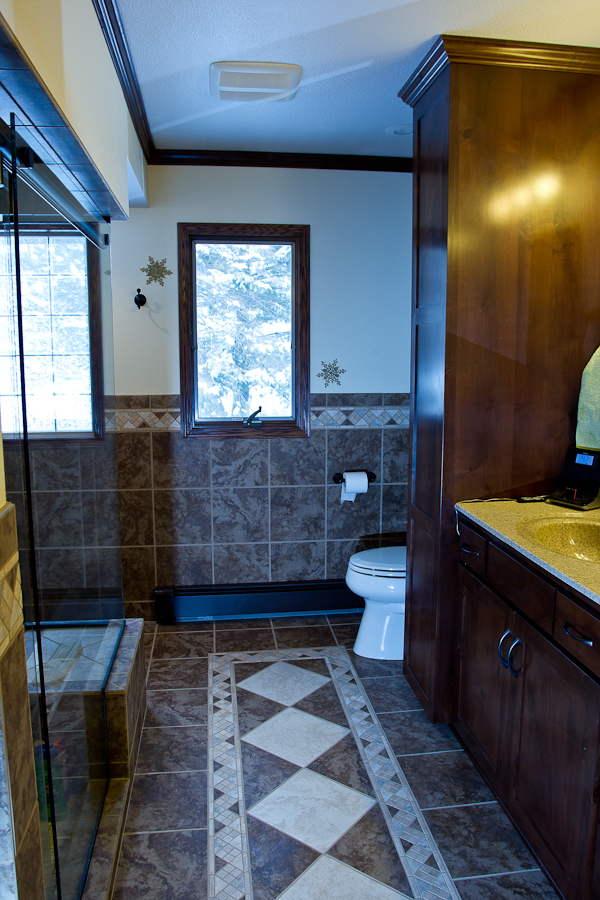 Custom Master Bath Remodeler Sauk Rapids/Saint Cloud MN
Master bath remodel costs in Central MN are a vital consideration for almost every homeowner. Because any remodeling project in your home is an investment, sometimes your remodeling work can cost a great deal of money while other times it can be done somewhat frugally. What matters most is that you have a plan before you begin your bathroom remodeling project, that you are clear about your remodeling budget, and that you're willing to be flexible.
Most estimates these days peg bathroom remodel costs at anywhere between $5,000 and $30,000. Much depends on what you decide to include in the remodel, what kind of materials you choose and who does the job for you. A St. Cloud general contractor can give you a good estimate of your bathroom remodel costs based on your current bathroom, what ideas you have for a new bathroom and what your budget will allow. But before you call a contractor, check out these three great remodel planning tips to help you make informed remodeling decisions for your bathroom.
Bathroom Remodel Costs Tip #1 — Have a Plan
Bathroom Remodel Costs Tip #2 — Setting a Target Budget
Bathroom Remodel Costs Tip #3 — Be Flexible
Read more details about each of these bath remodel cost tips here.
~~~
Craig at Schoenberg Construction is one of the best Bath Remodelers in Saing Cloud, Minnesota. He always gives honest, fair bids with no lowball, fake pricing. And there's no sales pressure, EVER! He never uses cheap materials and never engages in sloppy workmanship. Plus, his company is known as one of the top construction and remodeling companies in the Saint Cloud MN area because he always insists on doing every job exactly right.
Give him a call today at 320-252-0911 for your no-obligation consultation.
Why Work With Schoenberg Construction
What We Value
Honesty
Integrity
Trust
Satisfaction
What We Do
Specific, Accurate Pricing
Highly Skilled Carpenters
Reliable, Skilled, and Valued Subcontractors
Top, Quality Materials
Unbeatable Customer Service
What You Get
75+ Years of Combined Custom Construction Experience
The Project of Your Dreams for the Price You Were Promised