Thinking of remodeling your business or commercial space? Schoenberg Construction is here to guide you through the process and deliver an upgraded, remodeled space that both looks and functions better.
To see what we can do for you, check out this remodel we did for some apartments located near St. Cloud State University!
The first aspect of the project was turning a crowded storage space into a brand new workout room for residents. Here's what the space looked like before and after the remodel: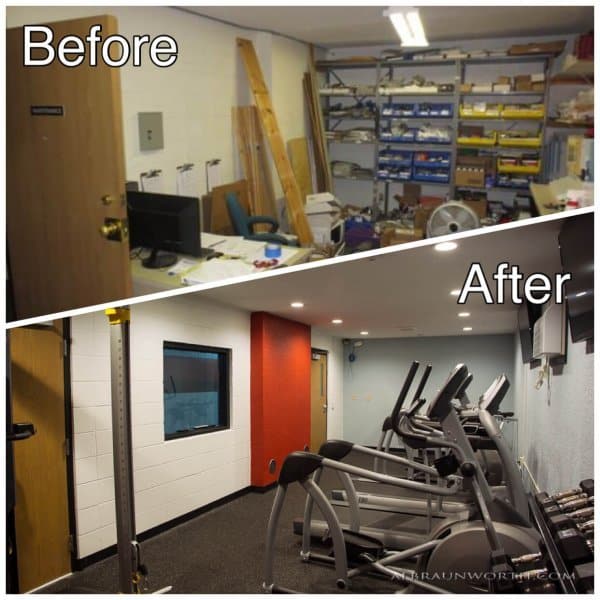 Wow! What was once a dark and messy storage area for random supplies is now a beautiful and functional workout space where apartment residents can come to exercise and better themselves.
We turned a crowded corridor-like space into a mini locker room where people can leave their belongings while they work out. We also painted the entire room and installed a window and some modern recessed lighting to brighten the room and make it a more inviting space. Wall-mounted televisions and exercise equipment add function to the room and offer plenty of options for residents to choose from.
Check out a few more images of this brand new space: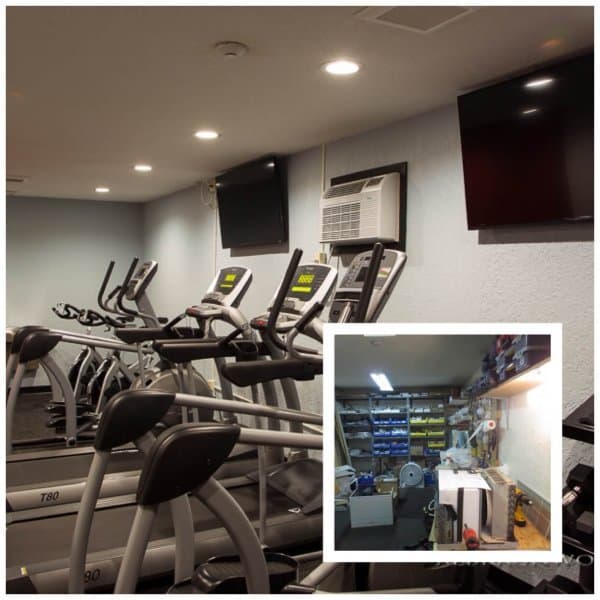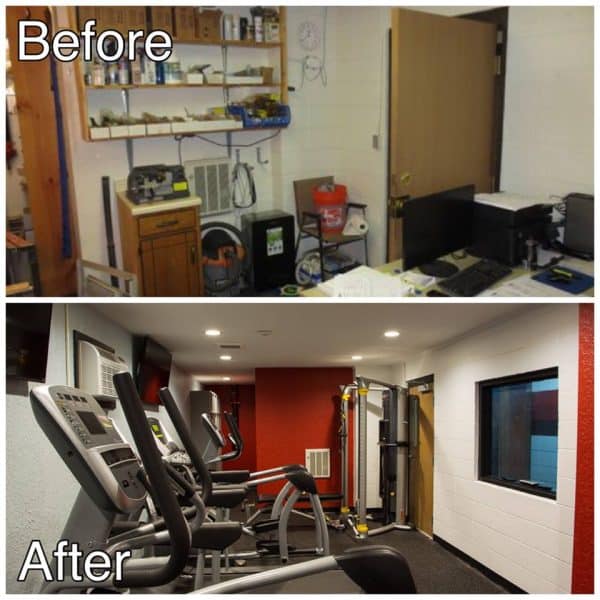 It's hard to believe that dingy storage room could become such an inviting and functional new space that adds both enjoyment and value to residents' lives!
At the same apartments, we also updated a community gathering room to give it a more modern look and feel: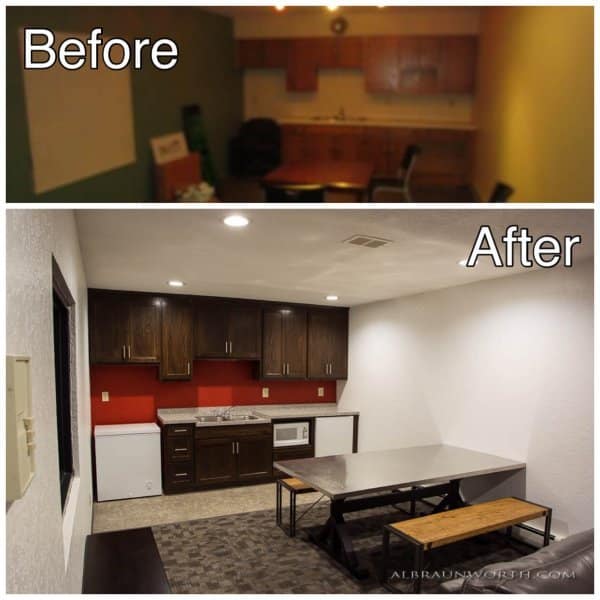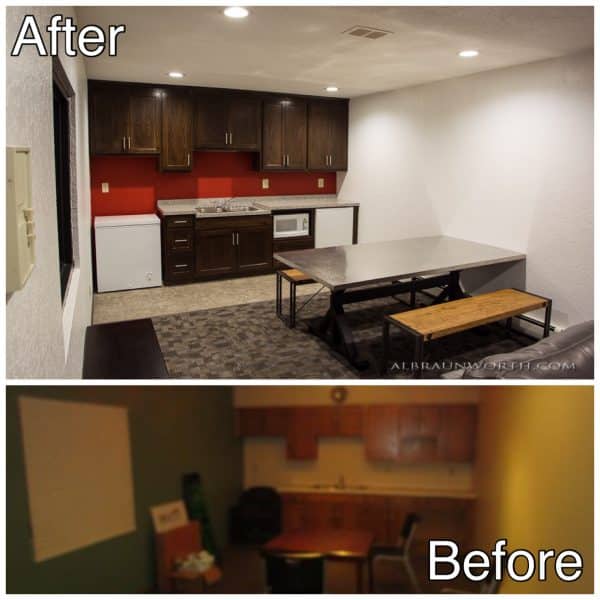 This room's dramatic transformation took it from an outdated space that was purely functional to a modern gathering spot where residents will actually want to hang out. The aesthetic improvements included:
Brightening the space with recessed lighting, fresh white paint on the main walls, and red statement paint on each end of the room
Updated flooring throughout the whole room and new cabinets and appliances in the kitchenette to give the room a fresh, modern feel
Brand new, upgraded furniture to make the room more inviting and appealing
Finally, we also upgraded the community's tanning center as you can see here: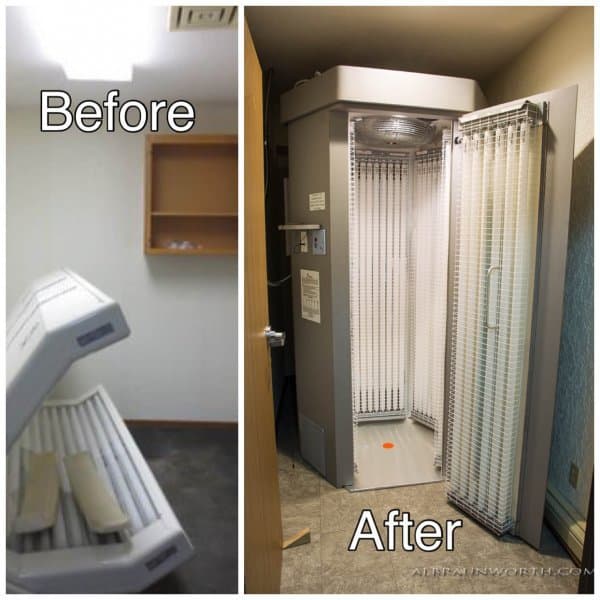 Again, we utilized new flooring and updated lighting in this room to give it a fresher look and appeal. Of course, the real centerpiece here is the brand new, state-of-the-art walk-in tanning booth in place of the outdated traditional bed.
With so many improvements and upgrades, we know the residents of these apartments are sure to love their community even more!
You want to know exactly what you'll get for your money and at Schoenberg Construction we are happy to tell you by offering you specific, accurate pricing that fulfills your vision at a price that works for you. We value honesty, integrity, trust, and customer satisfaction and proudly pass these core values on to every one of our clients.
Craig Schoenberg — owner of Schoenberg Construction, Inc of Saint Cloud MN — is one of the top Light Commerical Remodeling Contractors in Central Minnesota. He always gives honest, fair bids with no lowball, fake pricing, and there's no sales pressure, ever! He always uses quality materials and never engages in sloppy workmanship. Plus, his company is known as one of the very best construction and remodeling companies in town.
Give Craig a call today at 320-252-0911 for your no-obligation consultation.