Home Maintenance Services for Your Saint Cloud MN Home: Why they Matter?—
If you're not sure where to begin or how to afford the costs, home repairs and maintenance services can seem a little overwhelming. Fortunately, professional contractors provide easy, affordable services that keep your home in wonderful condition.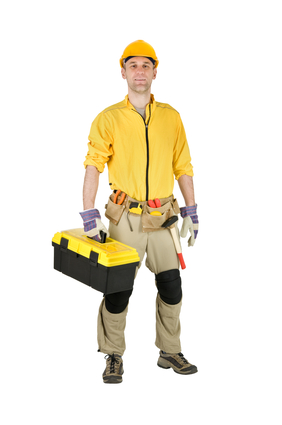 Home maintenance services might not seem necessary right now, but they ultimately protect your home from greater damage and wear and tear in the long run—which makes them well worth the cost.
Top Five Reasons that Home Maintenance Services for your House Matter, Big Time!
1. Keep Your Family Safe
First, home maintenance services matter because they keep your family safe. Faulty construction work and damaged structures are a huge risk for bigger problems down the line. By taking care of a simple problem before it gets too far out of hand, you can protect your family from injury, health concerns, and financial difficulties in the future.
2. Improve Your Energy Efficiency
As you look into home maintenance services for your Saint Cloud MN home, make sure you're finding ways to make your home more energy efficient. Focus on things like insulating doors, windows, and your attic where heat can disappear quickly.
Also, Be sure your furnace and air conditioner are the right size in proportion to your home. Choose an efficient hot water system and be sure all of your appliances are Energy Star-rated. Simple maintenance to keep your home in line with modern standards can help you improve your energy efficiency significantly.
3. Protect the Value of Your Home
It's no secret that regular maintenance protects your home's value. The overall worth of your home is largely tied to its quality and condition, and it's essential to be sure you're always keeping it in great shape. Though you might think you can simply make the repairs later when you're ready to sell, regular home maintenance throughout the property's lifetime can prevent further costs in the future. Whether you're planning to sell in a few years or to pass the home down to your kids, proper home maintenance is a simple and cost-effective way to protect one of your most important investments.
4. Make Your Family's Life More Enjoyable
Home maintenance services also can make your family's life more enjoyable. Your family can enjoy your home more when everything is in great condition and you aren't worrying about potential repairs. Improving the materials and construction in your home can also have tangible, everyday benefits like better insulation, more comfortable temperatures, and noise reduction. Maintenance work is also a great way to identify potential home improvement projects that could better your lifestyle in the future.
5. Lower Your Insurance Rates
Some home maintenance services could even lower the insurance rates you pay for your Saint Cloud MN home. Insurance companies are often willing to give discounts for maintenance work and repair projects that make your home more structurally sound or that reduce your chances of damage related to weather and natural disasters. Before starting home maintenance work, contact your insurance company to find out if there are any specific regulations that could earn you a discount. In many cases, using a particular type of material or doing work to a specific standard could make you eligible for a lower rate.
~~~
You want to know exactly what you'll get for your money and at Schoenberg Construction we are happy to tell you by offering you specific, accurate pricing that fulfills your vision at a price that works for you. We value honesty, integrity, trust, and customer satisfaction and proudly pass these core values on to every one of our clients.
Craig Schoenberg — owner of Schoenberg Construction, Inc of Saint Cloud MN — is one of the top Home Remodeling General Contractors in Central Minnesota. He always gives honest, fair bids with no lowball, fake pricing, and there's no sales pressure, ever! He always uses quality materials and never engages in sloppy workmanship. Plus, his company is known as one of the very best construction and remodeling companies in town.
Give Craig a call today at 320-252-0911 for your no-obligation consultation.