When shopping for windows, it is always a good idea to look for an Energy star rating. You may be surprised to learn that the Energy Star comes on more than just a refrigerator, dishwasher, washing machines, clothes dryers, and water heaters.
Having Energy Star, windows installed by your St. Cloud general contractor can save you significant amounts of money while protecting your interior from the damaging rays of the sun.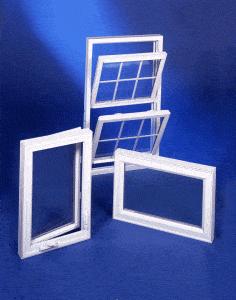 How the Energy Star Saves Money
There may still be some confusion and doubt surrounding "green" products, but these replacement windows have shown how valuable they are by outperforming their counterparts in efficiency and durability. Installing Energy Star, rated windows throughout your home can save hundreds of dollars a year or more.
The yearly savings will add up, though they may vary depending on the windows that you currently have. If your home currently has single pane windows (common in many older homes) you will more than likely see a significant drop in your heating and cooling costs. If your home currently has double pane windows, you may still see a change in your utilities thought it won't be as dramatic.
The Unexpected Ravages of Sunlight
Older windows offer little to no protection from the sun. You may have noticed your furnishings or hardwood floors fading after prolonged exposure. This is caused by radiation that is also harmful to your skin.
Optional film or tinting on your Energy Star windows can block those harmful rays, and still allow warmth and heat into the house. More than just protection from fading, these windows also create a buffer that keeps the heat in, creating a feeling of cozy comfort that also helps regulate your heating and cooling costs.
You don't have to live in a house where the blinds are drawn most of the day to protect the interior of your home. Energy Star windows can block as much as 75% of potential sun damage, giving you the freedom to enjoy those beautiful Minnesota landscapes without paying for all of the extra energy cost of heat.
The Time to Invest in Energy Star Windows is Now
There has never been a better time to invest in Energy Star windows. Your St Cloud general contractor can help you decide if your home is in need of brand new Energy Star Windows, but here are some suggestions to keep in mind:
If your energy bills cost much more than those of your close neighbors, installing Energy Star windows may pay for themselves quicker than you think.
If your climate control is impossible to maintain, for instance your home is constantly drafty in the winter and unbearably hot in the summer, new Energy Star replacement windows will help dampen the effect while saving energy. Keeping a home airtight is vital to keeping down costs.
New windows can be a very attractive selling point to prospective buyers, giving them a high return on investment. An Energy Star rating is concrete proof you can use to show them the money they stand to save. Combined with several Energy Star appliances, it can be a very compelling incentive.
Whatever the reason, replacing the old windows in your home with new Energy Star rated windows should be high on the list of home improvement projects. It should go without saying, however, that installing windows isn't a recommended DIY project. For best results, contact your St.Cloud general contractor.
~~~
Craig at Schoenberg Construction is one of the best Home Improvement Contractors in St Cloud. Craig always gives honest, fair bids with no lowball, fake pricing, plus there's no sales pressure, EVER. He never uses cheap materials and never engages in sloppy workmanship, and his company is known as one of the top home renovation companies in the Saint Cloud Minnesota area because he INSISTS on doing every job EXACTLY right.
Give him a call today at 320-252-0911 for your no-obligation consultation.