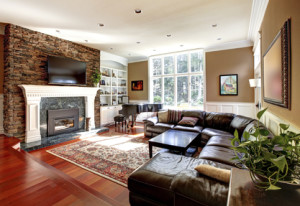 Enjoy a Fresh Space Made Just for You With a Luxurious Custom New Home Plan— 
Are you interested in living in a brand new home that no one else has used?  Would you like a splendid new place that you can truly call your own?  At Schoenberg Construction, we have built some stunning luxurious, custom homes.
Of course, we are more than happy to help you create (or refine) your very own highly customized home plan.  There are many benefits to building a new home rather than choosing a property that's already on the market.  Here are the top four reasons to choose to build a new, luxury custom St. Cloud, MN home.
1. Everything is New
There's something to be said for everything in your home being brand new.  When you develop a custom plan with one of our professional home designers, your home will be fresh and original with no wear and tear.  That means that you won't have to worry about repairs coming up in the short-term or about how much life something has left in it, so you can move in and relax with no worries.
2. You'll Know the History of Everything in Your Home

When your family is the first to move into your new home, you'll also know the history of everything inside the house.  When a repair is eventually necessary down the line, you'll know what caused the problem and will have an easier time determining the extent of the problem.  This will also prove valuable down the line should you wish to sell the house one day, as many buyers see a home with only one previous owner as more desirable.
3. The Home Will Feel Like Yours from the Beginning
Some people may have trouble feeling at home when they purchase a new residence because they can only picture the family who was living there before.  However, when you build a new custom home, you have the opportunity to build around your family's unique needs and desires.  Your new home will belong exclusively to you, and your family will feel right at home from the day you move in.
4. You Have Plenty of Opportunities for Creative Customization

Since your new home will be custom built for you and your family, you can also customize the plans as much as you want!  You get to decide what the priorities are for your new living space.  It will be up to you to choose what you want in a new home and how it will reflect your family's tastes and interests.  Whether you want to add or enlarge rooms, make a more energy-efficient home, or add luxury features, the possibilities are endless.
Choosing to build a new custom home will bring countless options and opportunities to your family.  You will be able to relax with no worries and enjoy your home that has been built with your family's priorities in mind, content in the knowledge that your new custom space is unique and distinctive to you and your family.  Contact Schoenberg Construction today to find out more about the custom home options available to you!
~~~
Craig at Schoenberg Construction is one of the most trustworthy Custom Home Builders in St Cloud MN. He always gives honest, fair bids with no lowball, fake pricing. And there's no sales pressure, EVER! He never uses cheap materials and never engages in sloppy workmanship. Plus, his company is known as one of the top construction companies in the Saint Cloud MN area because he always insists on doing every job exactly right.
Give him a call today at 320-252-0911 for your no-obligation consultation.