General Contractor, St Cloud MN— Quality Construction and Great Customer Service are Both Essential to a Successful Construction Project
Over the years, we've had the opportunity to work with many wonderful homeowners. And in that time, we've learned a few things about what it takes to achieve a successful home construction project.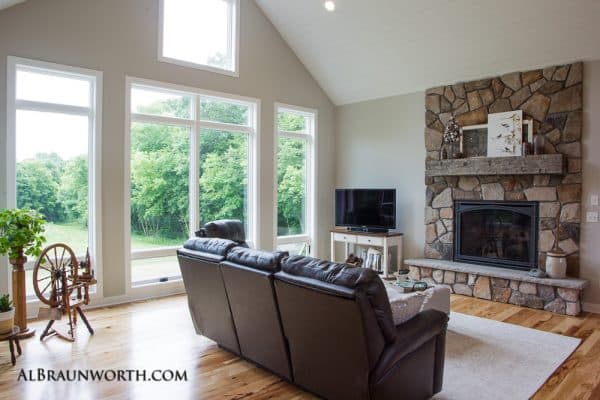 If you asked a dozen general contractors in St. Cloud MN what the most important part of construction work is, you'd probably see a few common answers again and again. Most of the contractors would probably focus on how important it is to have someone who is experienced working on your project, while a few might talk about the importance of balancing a client's needs against their wants.
Neither of these answers are wrong, but they also don't quite capture the whole truth.
So if you asked us, we'd tell you that there are two essential keys to every successful project: quality construction and great customer service. And we'd also tell you that you should absolutely receive both if you want to be truly satisfied with your results.
Key #1: Quality Construction
The first component, quality construction, is a no-brainer—and that's why it's something that most general contractors in St. Cloud would stress to you. Whether you're working on a remodel or having an entirely custom home built, you need to work with someone who is capable of delivering high-quality, professional results.
Quality construction means work that looks good and is good. It is work that will hold up over the years and that won't have you scrambling to make repairs 18 months after your project is completed. And though it might not always be the very cheapest option upfront, it is more reliable and a more worthy investment than budget work from someone who doesn't really know what they're doing.
You'll only receive quality construction from someone who is highly trained and knowledgeable in their field—so it's very important to choose a qualified general contractor who has true professional experience that you can trust.
Key #2: Great Customer Service
The next component is a little trickier, and it's one that some contractors sometimes forget to focus on the way they should. We're talking, of course, about great customer service.
Delivering great customer service doesn't come naturally to all general contractors, largely because it isn't typically the reason they got into construction work in the first place.
Construction work is a demanding and high-stress job on its own—so when you add on the pressure to care for your clients, to help them balance what they emotionally want with what they realistically need (and can afford), and to be available for long hours for long stretches of time, it's little wonder that so many contractors suffer in the customer service arena. It's simply more work than they are truly prepared (or care) to handle.
However, that doesn't make customer service any less important, and the challenges your contractor faces do not make you any less deserving of receiving the very best.
That's why we prioritize customer service equally with quality construction work here at Schoenberg Construction. We want you to be fully satisfied with the results of your project from beginning to end—and then for many more years to come.
As you look for the best general contractors in St. Cloud, MN, we'd love it if you gave us a call at 320-252-0911 so we can show you exactly what the winning formula of quality construction and great customer service looks like. They are the principles our company was founded on, and the values we will continue to put first every day.
~~~
You want to know exactly what you will get for your money, and Craig is happy to do so by offering you specific, accurate pricing that fulfills your vision at a price that works for you. He values honesty, integrity, trust, and customer satisfaction and proudly passes these core values on to every one of his clients.
Craig Schoenberg — owner of Schoenberg Construction, Inc of Saint Cloud MN — is one of the top General Contractors in Central Minnesota. He always gives honest, fair bids with no lowball, fake pricing, and there's no sales pressure, ever! He always uses quality materials and never engages in sloppy workmanship. Plus, his company is known as one of the very best constructions and remodeling companies in town.
Give him a call today at 320-252-0911 for your no-obligation consultation.