St. Cloud General Contractors Provide Homeowners with Reliable, Long-Lasting Construction
Do you need reliable construction that will last for decades? At Schoenberg Construction we have years of experience in both new construction and in remodeling. We will be able to help you find the solutions you need while also providing you with the confidence that your project, large or small, will give you years of lasting enjoyment. Choose a professional contractor like Craig Schoenberg who has the kind of experience that you can trust.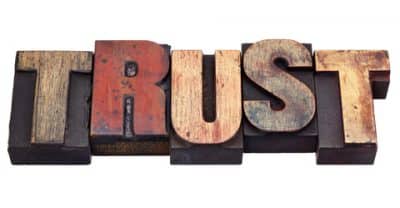 Experienced Contractors Know What They're Doing

Of course, with expert training and years of experience, you can expect that your general contractor will be very skilled at what he or she does. When you choose a reliable and experienced contractor, you can count on your building or remodeling project being done right and standing the test of time. An experienced contractor will give you peace of mind.
Honest Contractors Care About Your Happiness
When choosing a contractor, look for one with a portfolio of satisfied customers. Your contractor should discuss the materials, potential costs, and timeline for your project with you in detail before getting started. With an abundance of experience to draw upon, your contractor can help you avoid costly and time-consuming mistakes. He or she will work with your family's needs in mind in order to do everything possible to guarantee your satisfaction.
Stick to Your Plans and Your Budget
Ask for a thorough explanation of a contractor's bid so that you know exactly what you're getting and can better stay within your budget. Avoid hidden costs by working with a contractor who is clear about what is included in the project and what is not. A good contractor should discuss your plans with you in detail and should be able to guide you through the decision-making process while being respectful of the budget you have set. To ensure that you stay within the financial goals you've set, your contractor should help you find ways to minimize costs and find the most affordable solutions in the event that an unforeseen problem does arise.
Choose a Contractor with a Proven Track Record
The search for an experienced and reliable contractor is the first step you'll take toward your construction or remodeling project. Look for a company that boasts thorough knowledge, skill, and experience working on projects similar to yours. You'll want to choose a reputable company that has made a name for themselves in your community by offering professional service to their customers and successfully completing their customers' projects within the timelines and budgets discussed.
A great contractor will want your project to succeed as much as you do because that benefits everyone. That means they must be available during every stage of the project, updating you on the status as your project progresses, and offering guidance should any issues arise. Construction and remodeling projects can be stressful—but by choosing a professional and experienced contractor, you'll be able to rest assured that your project will be a success.
~~~
Craig at Schoenberg Construction is one of the top General Contractors in St Cloud and Central MN. He always gives honest, fair bids with no lowball, fake pricing. And there's no sales pressure, EVER! He never uses cheap materials and never engages in sloppy workmanship. Plus, his company is known as one of the top construction and remodeling companies in the Saint Cloud MN area because he always insists on doing every job exactly right.
Give him a call today at 320-252-0911 for your no-obligation consultation.
Why Work With Schoenberg Construction
What We Value
Honesty
Integrity
Trust
Satisfaction
What We Do
Specific, Accurate Pricing
Highly Skilled Carpenters
Reliable, Skilled, and Valued Subcontractors
Top, Quality Materials
Unbeatable Customer Service
What You Get
75+ Years of Combined Custom Construction Experience
The Project of Your Dreams for the Price You Were Promised