Could your home or office benefit from extra space or a more efficient design? Most people will tell you that they could always use a little more space in their current environment. You can revitalize your home with the help of a professional general contractor in St. Cloud, MN.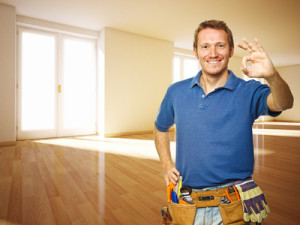 Consider these five remodeling options to breathe new life into your space!
Revitalize Your Home with the Help of a Professional General Contractor
1. Enlarge Your Kitchen

Many home improvements projects involve the kitchen. Larger kitchens are a big trend right now—some people prefer to add gathering spaces, while others want to install new and updated cabinetry and countertops or refinish existing pieces.
You can even consider simple updates like a beautiful new faucet to refresh your kitchen sink area or the addition of an island or an extended countertop to give you more workspace and additional seating room. Revitalizing your kitchen is one of the best ways to increase your property's value.
2. Create the Illusion of a Larger Bathroom

There are many ways that your contractor can help to make your bathroom appear larger without tearing down a wall. Painting your bathroom in light colors and adding some mirrors are a very simple fix.
Adding light fixtures or installing skylights or larger windows are another great way to make your bathroom feel more open (and they bring in more light as a bonus!). Mounting cabinets on the wall will open up floor space and help to de-clutter the countertops, while also giving your bathroom a larger appearance.
3. Convert an Extra Bedroom Into a Home Office

A great way to repurpose an extra bedroom is to convert it into a home office. Fresh paint and new flooring are a good place to start. You may want to mount some shelving or cabinet units to the walls for storage. Your contractor can also add more lighting fixtures and ensure that the room is wired correctly for additional technology that will be utilized in the space.
4. Finish Your Basement
Finishing your basement can add a lot of usable square footage to your home. You may want to convert the area into an additional bedroom or set up a workspace for use as a home office or a hobby center. The space could be renovated into a playroom for the kids, a home theater, a game room, or a general entertaining space. There are many creative possibilities that will add not only years of enjoyment for your family, but also value to your home.
5. Revamp Your Living Room
Finally, another great way to really make a positive effect on the interior appearance of your home is to renovate your living room. Start with fresh paint or wall coverings, convert a wood-burning fireplace to gas, or remove some unnecessary pillars or a wall to open the space.
Changing flooring and light fixtures can also go a long way toward improving the look of your living room. Renovating your living room will make it a much more enjoyable space for your family and for any guests you wish to entertain in your home.
~~~
Craig at Schoenberg Construction is one of the most skilled General Contractors in St Cloud MN. He always gives honest, fair bids with no lowball, fake pricing. And there's no sales pressure, EVER! He never uses cheap materials and never engages in sloppy workmanship. Plus, his company is known as one of the top construction and remodeling companies in the Saint Cloud MN area because he always insists on doing every job exactly right.
Give him a call today at 320-252-0911 for your no-obligation consultation.