General Contractors: What do they do?— To put it in its most simplistic form, a general contractor is the person who handles all aspects of a construction process either by directly managing his own crew to cover the individual projects within a site or by subcontracting out to other specialist contractors to handle those projects.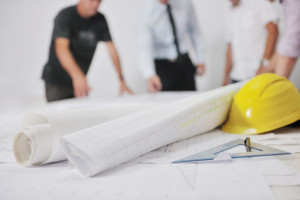 The general contractor takes on the responsibility of managing all the finer points within a construction project to ensure that his crew and subcontractors work seamlessly with one another to create a masterfully crafted project. Whether that's something as simple as a new island and stove combination in your kitchen or a complete home remodeling and facelift for your old Victorian home, a general contractor maintains the same standards throughout.
With a general contractor, most homeowners can take a hands-off approach to their remodel as the contractor is typically responsible for handling and supplying all the resources, materials, tools and labor to get a project rolling. Your primary role is merely to communicate with your preferred central MN general contractor.
There are a number of things you should keep in mind when you're getting ready to settle with a contractor for your remodel project.
Before You Hire a General Contractor:
Plan your project carefully so that you can make sound decisions and avoid overrunning your budget.
Interview more than one contractor and solicit written bids, but don't just opt for the lowest bid. Take the smartest bid.
Verify that the general contractor you're considering has a state-issued MN contractor's license.
Ask each general contractor for references and contact information for those references. Interview those residential remodeling clients to determine the quality of work, and go and see it if you can.
Ask about the suppliers the general contractor utilizes and check into their payment record. This speaks a lot about their credibility.
Request copies of the insurance certificate protecting the general contractor. Make sure he has General Liability and Worker's Compensation. If he does not have WC, ask why. Worker's Comp Insurance Requirements in MN: In the state of MN, if your company is a sole proprietorship or a closely held LLC, or similar, with the equivalent of 10 FT employees or less, the owner, owner's spouse and owner's kids are not required to have worker's compensation insurance. WC must be purchased for all other employees, however.
Search online for reviews of the contractor(s) you are considering hiring for your home improvement project. Local sites like Yelp and Google business listings hold spaces for customers to review a business. Google the business name and general contractor to dig up reviews and information.
Discuss smaller aspects of the project such as clean up, waste removal, access in and out of the home, where the crews will get electricity, etc. Make sure you get answers to your questions that satisfy you.
Understanding as much as possible before selecting a St Cloud general contractor will help you make the right decision as to who is best for your home remodeling or home improvement project.
Likewise, much of this information can alleviate common miscommunication and frustrations that can easily occur over assumptions and a lack of information/direction between the contractor and the homeowner.
Happy home remodeling!
~~~
Craig at Schoenberg Construction is one of the best General Contractors in Saint Cloud, Minnesota. Give him a call today at 320-252-0911 for your no-obligation consultation.