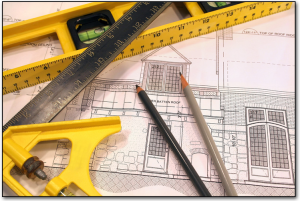 Home remodeling contractors abound in Central MN, but how can you find the best one for your project?
Choosing a quality general contractor in St Cloud is invaluable to ensuring that your remodeling project both fulfills your vision and satisfies your dreams. But, choosing the right contractor for a job isn't always an easy task and there are a myriad of things to consider.
There are three keys to choosing home remodeling contractors that we suggest you use.  First, it's important to consider referrals.  Second, research his credentials and, thirdly, analyze the contractor himself. If you follow the simple tips and information outlined below, you are much more likely to select from your list of home remodeling contractors the right one for your remodel project.
Home Remodeling Contractors
How to Select the Best One for Your Project
Home Remodeling Contractors Tip #1 – Referrals
One of the most common ways that home remodeling contractors find work is through word-of-mouth referrals. Smart contractors request written referrals after a job goes particularly well. These can be shown to potential customers.
From your perspective, however, it's best to look for referrals from friends and family members. If someone you know has recently had remodeling work done, you can ask for more information about the contractors they used. Look at the quality of the work, ask about prices and payment terms and scope out the general feeling you get about the contractors they are recommending to you.
You won't necessarily agree with your friends and family members about their contractors of choice, so if you don't absolutely love each contractor upon making contact, cross them off your list and move on. But it's critical to know that many contractors rely on these referrals and will do high-quality work in order to ensure that the word-of-mouth advertising turns into referrals, which turns into additional work.
Also, be willing to think outside the box. If you visit a new office building and you are particularly pleased with the way the bathroom looks, you might ask who was in charge of the work. Of course, that particular contractor might not do home remodeling work, but he might and if so you have yourself a lead on a remodeling contractor whose work you appreciate.
Tip #2 – Credentials
Once you have a few names of home remodeling contractors in the St Cloud area, do some research. You can research a contractor in a few ways, but in the end, you want to know that the home remodeling contractors you are considering are of a high caliber, have the proper licensing and are well trained.
First, determine if your contractor choices are of a high caliber. Exactly what kind of feedback have you received about the contractor? Have you heard mostly positive comments, or are there comments that concern you? (Be sure to ask the contractor about things that concern you!) What about timeline? Does the contractor generally work on time or is work delivered or completed late?
Second, find out if your contractor choices are well educated. You want a contractor who is fully licensed properly by both the state and local municipalities and that he or she has the proper associations with professional organizations like the Central Minnesota Builders Association or the Builders Association of MN. You can do some of the research yourself – particularly with regard to the licensing – and you can find out more detail by asking the contractor himself.
Next, try to discover if the home remodeling contractors you are considering are well educated. Do they have certifications that align with their industry? Don't assume that if a contractor has a fancy title that he or she is well educated in the industry; do some research to determine what the specific certifications mean before deciding how much weight to give to each of them.
Tip #3 – The Contractor
No amount of behind-the-scenes vetting will be effective if you don't also talk directly to the St Cloud MN home remodeling contractors you are considering hiring. Before you set up appointments with your choices, try to narrow it down to three contractors. If you decide to interview more than that, keeping the choices straight might become unwieldy.
Set up an interview with the choices you are considering and talk to the contractors about the services they offer (and those they don't) and their contract terms. Pay attention to how the contractor answers questions. Do you like talking to the contractor? Do you think you could do long-term work with the contractor? Make sure he or she asks plenty of questions, as well.
Once you know what to look for in home remodeling contractors and how to narrow down the choices, finding the perfect contractor for your job will seem less challenging.
~~~
Craig at Schoenberg Construction is one of the best Home Remodeling Contractors in St Cloud. Craig always gives honest, fair bids with no lowball, fake pricing, plus there's no sales pressure, EVER.  He never uses cheap materials and never engages in sloppy workmanship, and his company is known as one of the top home renovation companies in the Saint Cloud Minnesota area because he INSISTS on doing every job EXACTLY right.
Give him a call today at 320-252-0911 for your no-obligation consultation.